An email marketing campaign can only be successful if the subscribers are actually opening the message and reading what's inside. So to focus on and improve their open rates, Smith I Schnider turned to Robly to take advantage of their unique features.
About the Company
Smith I Schnider offers design, research, marketing, and sales guidance to Washington D.C.–area home builders and developers. Their team is made up of specialized industry research, design, construction, marketing, and sales professionals.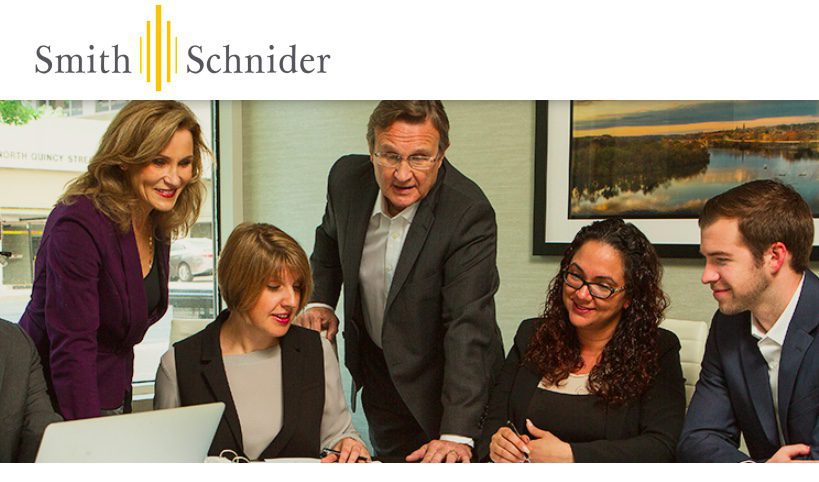 Liz Sacks, vice president of marketing at Smith I Schnider, has been using Robly for about three years to send drip campaigns, company announcements, and to promote real estate listings.
"I had used Robly at a prior company and find it so much more user-friendly than Constant Contact," Sacks says.
Tools for Customer Success
Segmenting
Two of Robly's standout features for her are the list segmenting and OpenGen capabilities. Users can segment their subscriber lists by criteria like engagement (ex. someone who opens/clicks-through a campaign), campaign activity, date subscribed, or any other data the user imports. For example, if they import their city, state, and zip code, they can also segment by that data. That opens the door for creating more targeted, personalized newsletters — resulting in better engagement rates.
OpenGen
Another standout feature for Sacks, the OpenGen technology allows users to resend their email campaigns to reach subscribers who didn't open the message the first time around, helping to boost open rates. With one click, this feature resends the email one to 10 days later with a different subject line of the user's choosing.
Since they've implemented the OpenGen feature, Sacks says her open rates have reached an average rate of 30 to 35 percent — well above the real estate industry's average open rate of 20 percent.
"OpenGen is, by far, the most helpful tool to increase open rates," she says. "The segmenting is also great so that I can more accurately target the right people based upon previous activity."
Robly's Email Builder
Another capability that has saved Sacks time and frustration is Robly's intuitive and user-friendly email builder. Users can start from scratch or choose from premade templates that fit a range of themes and styles, depending on their level of design experience and needs.
They simply drag and drop the components they want — such as a header/footer image, headline, text, image, social buttons, and background color — to build an email that matches the look and feel of their organization.
"I've been able to create professional-looking emails without requiring coding or a developer," she says.
Let's take a look at one of the campaigns they sent out:

And if any questions pop up during the design process (or any other time), users can turn to Robly's video library, knowledge-base posts, email support, or live chat. Problems are frustrating, but what's worse waiting hours or days for a resolution. This is just one of the reasons Robly offers support resources that are available 24/7.
Lauren Dowdle is an award-winning writer based in Nashville, Tenn. Her decade-long writing career has covered everything from landscaping to marketing.
Interested in being featured on our blog? Contact us at support[at]robly.com.