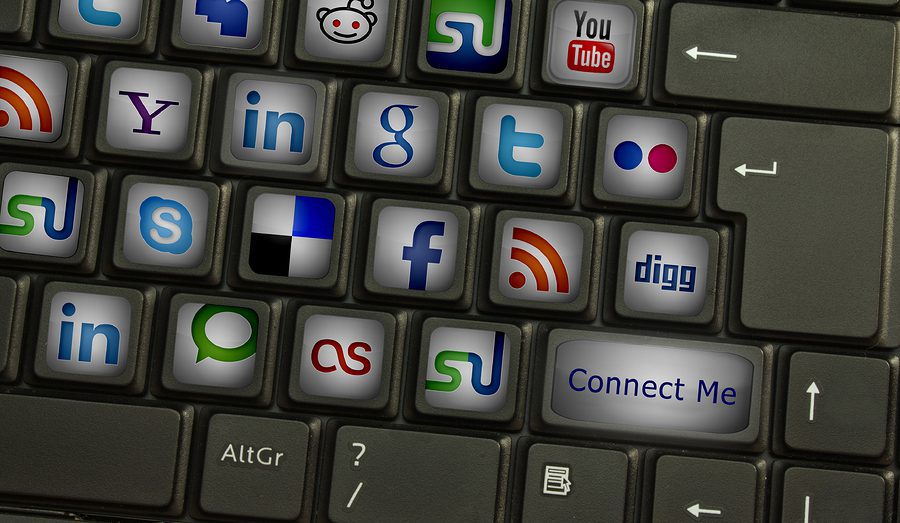 Looking to turn over the reins to your social media accounts? There's a tool for that. Actually, there are more than a dozen.
Most social media management tools can schedule posts, report some form of analytics and track your engagement. But how well they handle the basics — and what they can do beyond that — is what sets the good apart from the great.
Whether you're looking for a free option or to invest in a platform, there are sites out there with a range of capabilities. In no particular order, here are the pros, cons and pricing of the seven best social media management tools out there.
HootSuite

One of the main names in the game, HootSuite works for both individuals and teams, with its functions like content approval workflows and team message assignments. The site allows users to manage a variety of social channels, including Twitter, Facebook, LinkedIn, WordPress, Instagram, YouTube, and Pinterest — with more options if you install other applications.
They also offer resources and free online courses — like "Learn to Succeed at Social Marketing" — along with paid course options that range from $249 to $999. The platform, which can be a bit overwhelming sometimes for new users, does offer several of the bells and whistles on its free plan, like two RSS feed integrations, more than 150 app integrations and the capability for ad spend (up to $100/month). There are sometimes bugs that can prevent posts from going live, too, so it's always worth checking your feeds to make sure things have posted.
Price: The free plan includes three social profiles and 30 scheduled messages for one user. It's not listed as an option with the paid plans: You have to scroll to the bottom of their page to find "Free." Their paid plans range from $29/month to $599+/month.
MeetEdgar
With only one plan available, MeetEdgar has the tools to support small- to medium-sized businesses. You can set schedules — like when you will post quotes, promotions, giveaways, blogs, or other types of social posts — and then upload your content to match that timeline.
The site also allows you to directly upload videos, shorten URLs, and set up an RSS feed. And if you really want the tool to do it all, MeetEdgar can also write posts for you. You just have to pull in a link from content you want to share, and it will create post options. You can use the exact post the site creates, tweak it or write something completely different.
Price: It's $49 billed monthly and includes 25 social media accounts, access to their smart composer, unlimited library for content, unlimited categories to organize content and access to support.
Buffer

Users are greeted with a clean slate when they first log into Buffer before connecting their Twitter, Facebook, or Instagram pages. That clean slate helps make the platform easy to use and navigate.
Beyond scheduling posts, Buffer allows you to track your campaigns using Google Analytics, and it also has a link-shortening tool inside its platform. However, it lacks some of the features and functions you'll find on other sites, including collaboration capabilities, the ability to enable bulk scheduling by uploading a CSV file and monitoring analytics like mentions.
Price: They have a free starter plan that allows one user, three social accounts, and 10 scheduled posts per social account. Their other starter plan is $15 and includes one user, eight social accounts, and 100 scheduled posts/social account. Buffer's advanced plans range from $99 to $399.
Crowdfire
Similar to Buffer's layout, Crowdfire also gives you a blank canvas to work with when you first start out. Its Content Curation tab gives you topics to choose from based on your industry or interested area. This function wasn't exactly accurate or useful in our experience, but maybe it depends on the topics you choose.
Crowdfire is ideal for engagement, allowing you to unfollow, follow and target your desired audience. To track mentions, analytics, accounts and other functions, you can click through the navigation at the top (instead of seeing them all at once) — which can be a hassle or a bonus, depending on what you prefer.
Price: The free plan comes with one account linked per social network, 10 scheduled posts/account, and one-day data analytics. Their paid plans range from $7.48 to $74.98 per month, when you pre-pay for a yearly subscription. It's about 25% more for each if you pay on a monthly basis.
TweetDeck

If you mainly focus your efforts on Twitter, TweetDeck is a good option — considering that's all it does. It allows users to manage multiple Twitter accounts and schedule tweets, view notifications, respond to messages, see what hashtags are trending, track engagement, and manage lists. The platform is pretty intuitive, which adds to its appeal.
But if you want to manage any other social media pages, you're out of luck, since it's limited to Twitter. So it might not be worth having to switch between management tools.
Price: All features are free.
Bonus: If Twitter is your thing, check out CircleBoom to dive into your followers a bit more. The site has a free plan (along with four others than range from $4.50 to $108.50 per month) and shows you who does and doesn't follow your account back. You can also schedule tweets and view analytics.
Social Report

With the highest user rating on G2 Crowd at 4.5 stars, Social Report earns praise for its publication calendar, reporting tools, and ease of use. Its smart social inbox combines all of the social messages from across all of your platforms in one stream. You can also compare the performance of different social pages to find trends.
Some users complain that it doesn't have the capability to post multiple photos at once to Instagram, no free plan, an outdated-looking interface, and bugs with posting videos.
Price: While all of the plans do have a free trial, there is no designated free plan. They have standard ($49/month), advanced ($99/month) and pro ($199/month) plans that range from five users and 25 profiles to unlimited users and 200+ profiles.
Sprout Social
Follow your social strategy from the planning stage all the way to reporting and analytics with Sprout Social. User reviews praise the platform's ability to schedule Instagram posts and stories, post video directly, collaborate with team members, monitor comments, and track engagement in its smart inbox.
Some user complaints include that drafts disappear if not scheduled and randomly failed posts (something that comes for several of these management tools; bear in mind external factors could cause these issues).
Price: Sprout Social is priciest tool on our list. Their plan options include standard at $99/month per user (which includes 5 social profiles), professional at $149/month per user (10 social profiles) and advanced at $249/month per user (10 social profiles).
Time to socialize
The best option for you depends on your social media needs and expectations. But considering there are several free options, there's really no reason not to try them out and see how you can become more efficient and better engage your audience.
Some CRMs — like HubSpot — also include social media management tools, so see what yours offers. That can help tie all of your marketing and sales efforts together, while allowing you to get the most from your software.
What's your go-to social media management tool, and what's your favorite thing about it?

Lauren Dowdle is an award-winning writer based in Nashville, Tenn. She writes about marketing trends, best practices, local features and the landscape industry for a variety of companies and magazines.