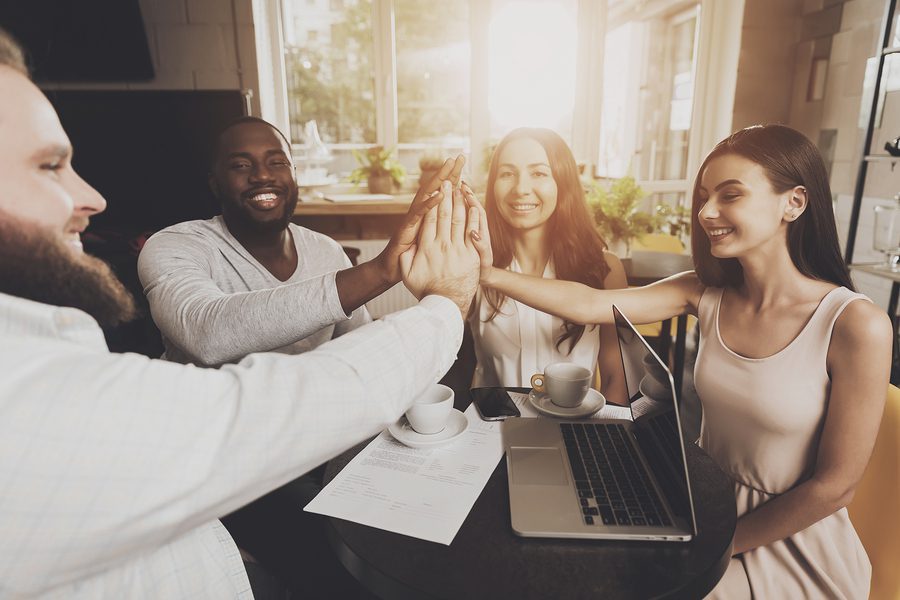 We all have the same number of hours in the day, so how do some marketers seemingly stop time and get so much more done? They use marketing sites and apps like these to work smarter, not harder.
Project management
Whether you're flying solo or running a marketing team with dozens of employees, you need a way to keep an eye on what's going on. Never lose track of a deadline, project, or task again by putting these project management sites to work.
1 Basecamp
Create to-do lists, assign tasks, send files, make comments, message your team, and more with Basecamp. Probably the best-known option — with more than 100,000 companies using the site — Basecamp has a flat rate of $99/month no matter how many users you have. Obviously, this makes it a more attractive option for larger teams. They do offer a 10-percent discount off of the plan of your choice for nonprofit, though — if you submit the required paperwork. And they offer free plans for students and teachers.
2 Hive
View your projects in different layouts, or look at them all in the summary view to see the big picture. Or, maybe you want to view your team's productivity analytics, track time, or streamline your work with integrations. Hive gives you a range of tools to keep you and your team productive. Their plan is $12/month per user, or you can discuss an enterprise plan with them for larger teams.
3 Asana
Need help staying on track? Asana has boards and timelines so you can see where everything stands and if you're where you need to be with a project. Worried about whether or not team members have too much on their plate? Asana can help with that, too, with its workload feature. You can move tasks around if someone has too much to handle. Their basic plan is free, but to get the most from the platform, you'll probably have to upgrade to premium for $9.99/month or business for $19.99/month — both are priced per user.
Bonus: Want to talk with your team instantly? Try communications apps like Slack, WhatsApp, and Twist to follow up with your team members or to ask a quick question. All of these platforms offer free plans, as well as paid-for options.
Social media management
Stop switching between social accounts and trying to keep up with all of your engagements on your own — there are apps for that. Track and schedule all of your posts for the day, week, or month with one of these social media management tools.
4 SocialPilot
Manage more than 50 social media accounts using SocialPilot. You can also monitor metrics, respond to engagements through their social inbox, review team posts, create and discovery content, view your strategy through the calendar, and upload up to 500 posts with bulk scheduling. Monthly charges (billed annually) for this site range from $25 to $83.33 (or more for enterprise plans).
5 Hootsuite
You can manage accounts on more than 35 social media sites, including Twitter, Facebook, LinkedIn, WordPress, Instagram, YouTube, and Pinterest on Hootsuite. Some other features (varying per plan) include analytics, boosting, team management, integrations, and social media monitoring. In addition to a free plan, they also offer ones that range from $29/month to $599/month (billed annually).
6 Buffer
With one of the most simple designs, Buffer makes it easy for beginners and experts alike to get started. You can create a preset publishing schedule for each of your sites, tailored posts for each site, and view all of the posts you have lined up. There are also team functionalities, link shortening, Google Analytics Campaign Tracking, and a shuffle queue. On top of their free plan, they have ones ranging from $12/month to $84/month (billed annually).
Bonus: Don't forget to integrate your social management platform with other sites and apps you're using, and check to see if the platform offers other integration that might be useful — like ones that let you search for hashtags.
Marketing Blogs
The more you know, the better you can become at your job. From learning about new software and tactics to figuring out another way to do something you've done for years, reading marketing blogs can give you and your work a much-needed boost.
7 Moz
A site focused on SEO products, Moz has blogs from a variety of industry experts. They cover topics like SEO (obviously), how-tos, online marketing, and content. The site also has tons of free downloads and Q&As with valuable information you can take advantage of.
8 Copyhackers
Need to spice up your content? Copyhackers provides blogs, training, and courses focused on helping you create more engaging, persuasive content. You can use what you learn from the site on everything from blogs and social media posts to email campaigns. The site also matches companies with copywriters, if you decide you'd rather hire that out.
9 Neil Patel
One of the big-name influencers in marketing (and for good reason), Neil Patel's site generates more than 2 million visitors each month. He has blogs on topics like email marketing, e-commerce, online marketing, paid ads, SEO, social media, and content marketing. You'll find real-life examples and techniques to help you start enjoying success with your efforts.
Bonus: Don't have time to read all of the blogs? Try listening to a podcast instead. Some bloggers also have a podcast, like Neil Patel's Marketing School. Other popular marketing podcasts include Call to Action, Marketing Over Coffee, and Social Media Marketing.
DIY design tools
Need to craft a quick eye-catching image for social media or a graphic for your next email campaign? These design sites make it easy to create visual elements, no matter your experience level: If you can drag and drop images and text, you can use these sites. Plus, they all have free plan options, so you can test them out to see which one is best — or just use them all.
10 Canva
Choose design dimensions from eight different categories like social media, ads, and event materials with Canva — or plug in custom dimensions. There are thousands of templates and images to choose from (many are free; some are paid upgrades), or you can import your own. You can easily download your design as a PDF or print your design through Canva Print.
11 Piktochart
Infographics can be a great marketing tool to engage and share content. While it's easy to feel overwhelmed thinking about creating one, there's no reason to, especially with an online tool like Piktochart. Piktochart also has design templates for reports, presentations, posters, and flyers.
You pick the type(s) of charts, graphs, or visual elements and then plug in your information. Or, you can use one of their pre-made templates and swap out the text — like the example below. Once you're happy with the design, save or share it with your audience.
12 Stencil
If you're looking for a plethora (like millions) of images, photos, and other graphics, check out the gallery in Stencil. The site also has Buffer integration, so you're able to create an image and then schedule it through the social media management site — reducing the time and steps it takes to get your image online.
Bonus: If you have a larger design project — like a print marketing campaign or logo — or you just don't have the time, you can hire a freelance designer from sites like Upwork, Fiverr, or Freelancer.
Email platform
Everything from email automation to pre-designed templates can make your job easier, and that's where email marketing platforms come into play. Most have the same basic functionalities, so we picked one stand-out feature of each of these options to highlight.
13 Mailchimp
Instead of guessing or waiting for a final report, Mailchimp provides real-time analytics and insights you can access on your desktop or through the app. You can also send the reports to your team members to keep them in the loop. That way you can see how your campaign is performing right away, helping you to improve the next one before it goes out.
14 Constant Contact
While it's known for its email marketing capabilities, Constant Contact also has features that can pair with your ecommerce sites. You can connect and sync your account and contacts, add products to email templates, grow your lists with sign-up forms, and send automated emails to new customers.
15 GetResponse
Webinars can be a good lead magnet to grow your email list, and GetResponse allows you to set one up through their site. You can then send and follow up with emails about the webinar to ensure your subscribers attend. Attendees can join the webinar from their phone, tablet, or computer — and you can also record it to share with those that missed out.
Bonus: Of course we'd love it if you checked out all Robly has to offer, as well — including our OpenGen that generates 50 percent more opens within three months and Robly A.I., which sends emails at the perfect time for each subscriber. We're all about taking work off of your hands. We offer a 14-day free trial for all new customers.
Expand your online toolbox
Name something you need help with, and there's probably a site that does just that — and there's probably a free version of it to try out. So, you really don't have an excuse not to take advantage of these digital tools that will make your job easier.
Lauren Dowdle is an award-winning writer based in Birmingham, Alabama. She writes about marketing trends, best practices, local features, and the landscape industry for a variety of companies and magazines.