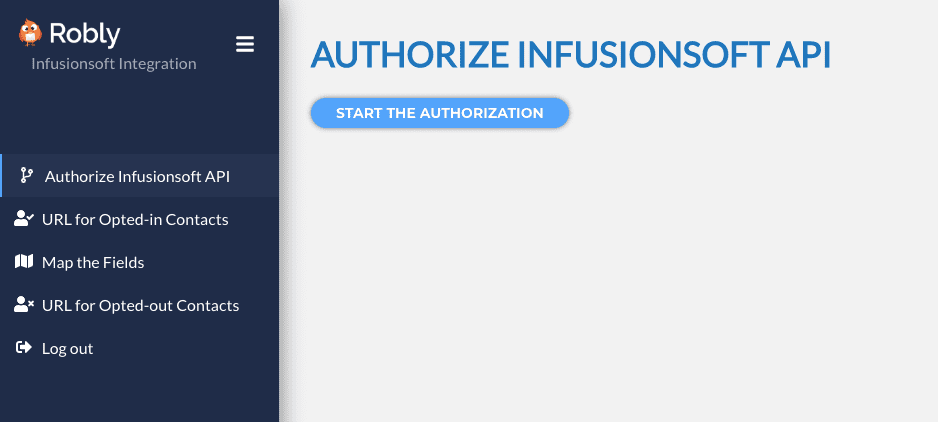 Great news: we've got a new, native Infusionsoft integration in the works!
In the past year we've had a lot of customer feedback requesting the ability to integrate directly with Infusionsoft, so we're excited to deliver that for you.
This integration is for Infusionsoft users who want to continue using Infusionsoft for their marketing automation and shopping carts, but prefer to use Robly for bulk email because Robly has much better deliverability.
What will it do?
The first release of this integration will do the following:
Contacts added to Infusionsoft will automatically be added into Robly to the list of your choice
Contacts marked as Non-Marketable in Infusionsoft will be marked as Do Not Mail in Robly
All data fields and tags in Infusionsoft will also be added to the contact in Robly
Email addresses that hard bounce or mark your email as spam in Robly will be passed back to Infusionsoft as invalid/non-marketable.
Use Cases
We've put together a few use cases to highlight how this integration could be used effectively.
Lead Generation: Event Registrations and Webinars
Businesses rely heavily upon live events such as exhibitions, conferences, seminars, and online events such as presentations and webinars to capture new sales leads. Infusionsoft has 147 different integrations listed in their marketplace just for event registration and integrations with 70 different webinar hosting providers.
You can connect Infusionsoft to the event registration platform you're using (e.g. Eventbrite, GotoWebinar, etc). As new event registrants are captured, their contact info is transferred into Infusionsoft where they're tagged for follow-up, then passed over to Robly. From there, you can send a series of welcome emails or any other type of marketing campaign.
Subscriptions to Membership Sites
It's more common these days for websites across all industries to sell access (or, at the very least, require an email login) for curated, subscription-based content. Email marketing is a crucial element for these businesses. It's used to promote content, get new subscribers, and encourage subscribers to upgrade to membership levels and/or access to content.
Infusionsoft has native integrations with 153 different membership management providers in their marketplace, including Memberium, iMember360, and Joomla. The new member's account creation email (a transactional email) is generally handled either by the membership management site, or by Infusionsoft, depending upon the integration.
However, once the member's info is created, it's added to Robly where any and all promotional email campaigns can be sent.
Post-Purchase Remarketing
Infusionsoft's eCommerce feature is mainly used for single-order landing pages. These single-order landing pages have an extremely high conversion rate because they combine a product page, shopping cart, and checkout page all in one place.
Once a sale is captured in Infusionsoft, the buyer is tagged and passed over to Robly. You can then use our segmentation tools to send different post-purchase remarketing campaigns for product upsells, cross sells, and replenishment reminders. This, combined with our soon-to-be released campaign automation feature, allows you to create multi-touch campaigns that turn buyers into repeat buyers, and repeat buyers into brand advocates.
What are some other ways you'd like to use Infusionsoft with Robly? Tell us in the comments!