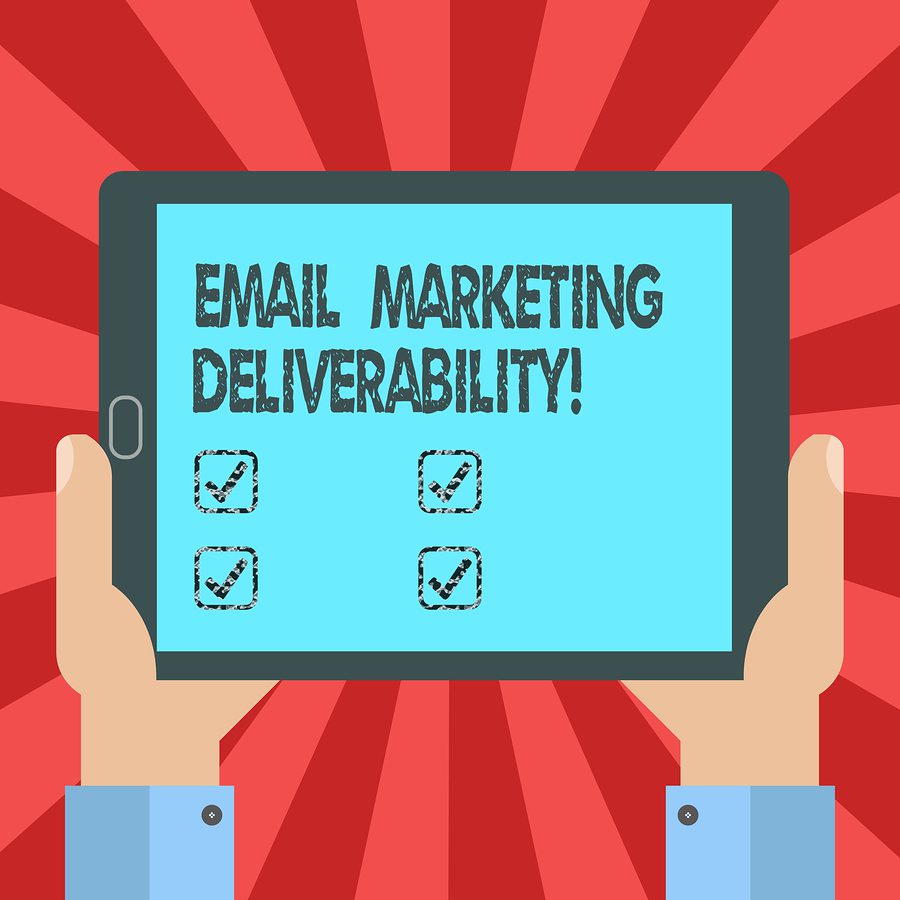 Email marketing is one of the most effective ways to market your information, products, and/or services, when done properly. 
Unfortunately, approximately 17.3% of emails end up left for dead in the spam or junk folder.
Even worse, 53% of consumers say that they've received too many "irrelevant" emails from marketers and brands.
That's not good! In fact, this is why email marketing is becoming the telemarketing of the 21st century. Telemarketing was very effective, when it was used properly. But, as with everything, there's a tipping point. Now, telemarketing has reached plague-like proportions that we all do our best to avoid.
If your emails are getting deleted, you're not sending them to the right people.
If they're landing in spam folders, you could be making some critical mistakes.
Ready to increase your email deliverability? Read through these tips.
1. Don't Send Your Email To Just Anyone
There are a few practices which will absolutely crush your email credibility and deliverability.
They are:
Sending to anyone who hasn't opted in

Scraping emails from public web pages

Using purchased lists
All of these practices are a huge no no.
The only people you should truly be sending your emails to should be those who have opted in. It's best to use a double opt in system as it ultimately provides you with a healthier list of more engaged contacts.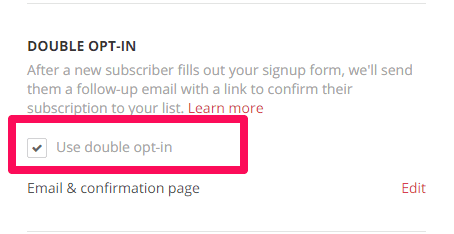 Source: Omnisend
Those who opt in are much more likely to open your emails. This is due to the secondary action step necessary to confirm their subscription: it proves they want what you're sending them.
2. Keep Send Frequency in Check
No one likes those phone calls that want to talk about "your health insurance plan," "a quick and easy way to get out of debt," or any variation thereof. And, they may call you multiple times a day and/or multiple days in a row. And most people tend to block the phone number to make it stop.
Email marketing is no different.
If you're sending an email every single day, or multiple times a day, it's possible that you're fatiguing people the same way those telemarketers are.
Instead, try to limit your emails to once a week, depending on your audience. In doing so, you aren't overwhelming your email list. This gives them something to look forward to, not something they have to delete every morning.
3. Avoid Spam Filters

Source: IJLTET
Spam and junk mail filters are the bane of email marketers. But, there are some things you can do to stay out of them:
Don't use purchased email lists

Never send emails out to unsubscribed recipients (any reputable ESP will remove them automatically)
Avoid all caps in your email or subject line
Refrain from use of excessive exclamation points!!! Or other funky characters like *?>
Attachments are a no-no (most ESPs don't allow them anyway)
Make sure you avoid

trigger words

(I.E. sale, guarantee, make money, etc.)

Don't use crazy font colors
Check for spelling errors – misspelled words are the hallmark of a spammer
Thinking about keyword stuffing? Don't.
Use a balance of text and images
Always include an unsubscribe link in your email
Per

CAN SPAM laws

, add a physical address in your email footer

Use the same From name and From email address for most sends
Send emails from trusted domains and ESPs
Avoid

cheap web hosts like these

, who put many unrelated domains on the same server (this

can hurt your 'IP reputation'

)

Use tools like

MxToolbox

to check your sender reputation
There are a lot of best practices, but many easily achievable by using a email marketing service provider. Follow this simple list and you'll be much more likely to land in the Inbox and not the SPAM/JUNK folder.
4. Say No to Clickbait Titles
Clickbait titles typically use a shocking or attention grabbing headline (or subject line, in email) to capture the reader's attention to get them to click or open.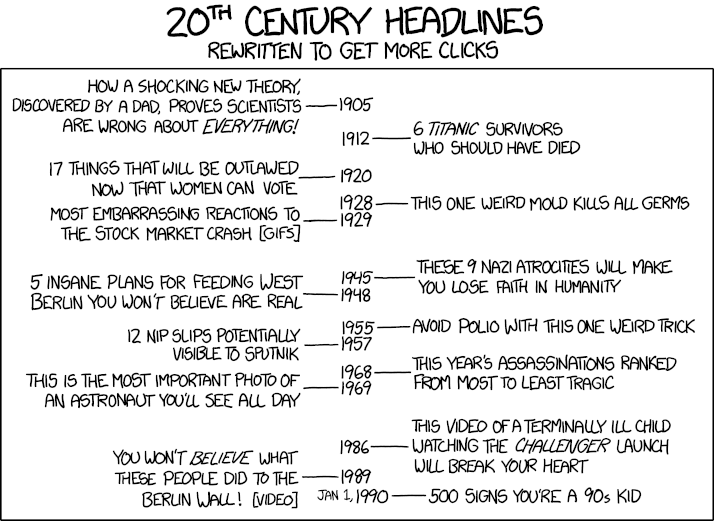 Source: XKCD
In most instances, aggressive clickbaiting is considered a "black hat" marketing tactic and is frowned upon in the digital marketing community. Whenever a reader feels duped, inevitably, they get upset. If they get upset with you because you clickbaited them, then they are more likely to react…by unsubscribing or marking the email as spam.
We recommend you avoid clickbaiting and stick to short, sweet, engaging subject lines.
Conclusion
Increasing your email deliverability can be simple.
Make sure you use double opt in signup forms and don't send too much or too often.
Double check your emails and content to avoid spam filters, and avoid clickbait style subject lines and content.
Following these simple rules should easily increase your overall email deliverability metrics almost instantly.
Dan Fries is a freelance writer, owner of hostingfacts.com, and wannabe Rust developer. He looks for convergence in technology trends, with specific interests in cyber security, AI, and micromobility (??). On any given day of the week, you can find him in the back of a coffee shop in Asia, engrossed in a '90s Sci Fi book and sipping a dark roast. Dan enjoys snowboarding and is based in Hong Kong with his pet beagle, Teddy.