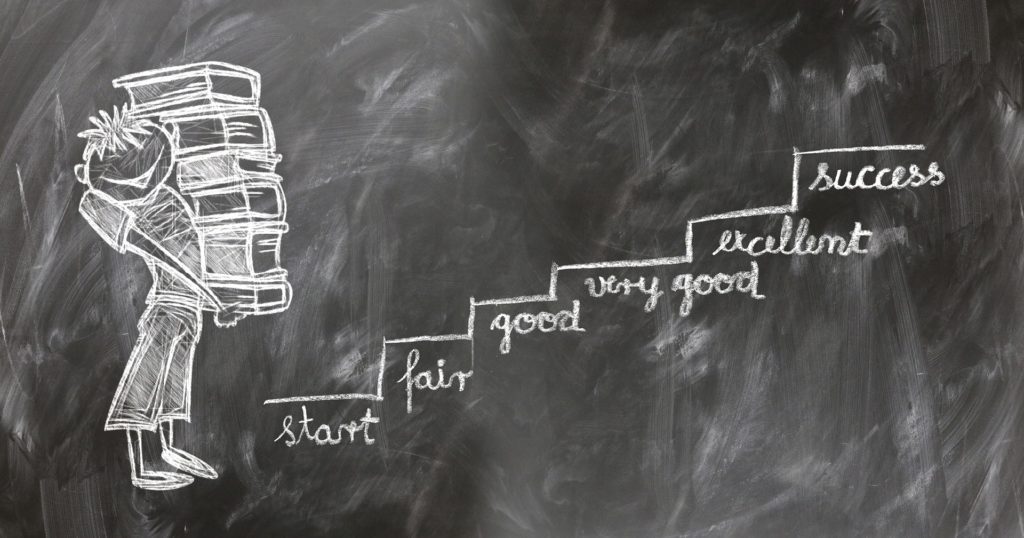 By Lauren H. Dowdle
Schools not only review prospects, but students and their families are also deciding where they want to attend. Being the place they choose isn't only important to your enrollment numbers, but it also matters because where they start is most likely where they will finish.
For example, the overall six-year graduation rate for first-time, full-time undergraduate students who started their bachelor's degree at four-year institutions in 2014 was 64 percent. That means if you miss out on those students initially, you lose out for six years.
To sell them on your educational institution, use these email marketing techniques that can help increase enrollment.
Send welcome series
One of the first—and most important—emails you can use to drive enrollment is a welcome campaign. Use this email to introduce your school, general information, what you offer, and what type of emails they can expect to receive from the institution.
The welcome email series is the foundation for future engagement so spend time getting it right. These emails have a 50-percent open rate, which makes them an effective option to reach subscribers.
Highlight successful students
Featuring current students and alumni who are doing amazing things not only speaks highly for your institution. It also gives prospective students a clearer picture of what they can achieve if they choose your school.
These email campaigns should include a photo of the person being highlighted and could be in a Q-and-A format or a longer article you link to. You can also use a single quote and photo from a student or alumni. Showcase a range of student and alumni backgrounds, experiences, and achievements to expand your reach and connect with a variety of prospects.
In this email marketing campaign example from ICE Malta, they focus on the career goals of those who choose their institute—showing how enrolling with them can lead to that dream:

With three different features to check out, this email provides subscribers with several stories to read. It also gives more proof that the educational institution helps students find success.
Target the whole family
While students might be the obvious ones to attract, don't forget about their parents—especially for schools with younger children. That includes both parents of current and prospective students.
Keeping parents of current students engaged not only encourages support through the year, but it also increases the chances that they will keep their student there. And if one of their children is attending, they are more likely to encourage their younger children to attend there in the future, as well.
This family update email from Arizona State University gives parents tips and information on how to ensure their students' financial success while enrolled. The more successful the student, the greater the loyalty the entire family will have with the institution.

Retention efforts from campaigns like these will begin to evolve into a growth in enrollment. When parents become loyal supporters of your school, they are also more likely to recommend it to their friends and family. Make sure your school email newsletters keep them all in mind.
Give financial information
Similar to the last example about financial success, emails that include financial support resources can also be a great tool to increase enrollment. These can include pricing, discounts, or information on meetings to discuss aid. Any opportunity to inform families and lessen concerns about money will improve conversations about enrollment, since finances are often a deciding factor in enrollment.
Share community involvement
No matter the size of your educational institution, being involved in the surrounding neighborhoods is a great way to catch the attention of families. Seeing how a school cares about its community and takes steps to give back can be a selling point for many students and families. It's also something you need to feature in emails.
A campaign that tells what faculty or students have done—like volunteering, mentoring, or participating with local groups—can be a powerful tool to drive engagement, especially with younger generations. Be sure to add photos of the people who are engaging with the community, instead of using stock images.
Also, include links to other service projects and other organizations the school supports. That shows subscribers what your institution values so they can see if that lines up with their own—and gives them more ways to engage. Make sure everything is authentic because if these efforts feel forced or fake, that will hurt the school's reputation and enrollment efforts.
Know key differences
Why should someone choose your school over another? Do you have a stellar program, award-winning faculty members, students with the highest academic scores in the state, or championship sports teams? Whatever it is that sets your institution apart from the others is what you need to highlight.
Create a campaign that focuses on this standout attribute because it's something only your school can claim. Anything that is unique to your institution helps it edge out similar competition, especially if it's in an area the students and families value.
A good way to figure out what to highlight is by asking current students and families what made them choose your school—whether that's via conversation or through online surveys. Because if that component was important to them, it's likely going to impress other prospects too.
Survey emails don't have to be boring, as this email from Code Camp proves:

Create automated enrollment series
Incorporate all of these types of emails in automated campaigns to provide targeted content about enrolling. Start with general information about the school so they get a clear picture of what it offers and represents. Follow that email with student features to give a face to your institution, along with what makes your institution one they should consider.
This email example from Deakin University combines several of the techniques we covered, like sharing a short welcome, scholarship opportunities, and a student quote at the bottom:

With each email in the campaign, you want to build a relationship and engagement—pushing them one step closer to converting. At the end of the series, send a message about enrollment, including important dates, deadlines, or meetings they need to be aware of to sign up. Make it as easy as possible for them to know what they need to do to enroll.
Once you have the enrollment campaign set up, don't forget to check its metrics and performance to see if there are things you can improve. Test the content, send times, subject lines, photos, design, and other components to figure out what works the best. Then, use those winning choices in your next campaign or to update the current one.
Not only is email marketing a cost-efficient tool for educational institutions, but it also has a high return on investment—meaning an increase in enrollment for educational institutes who put it to good use.