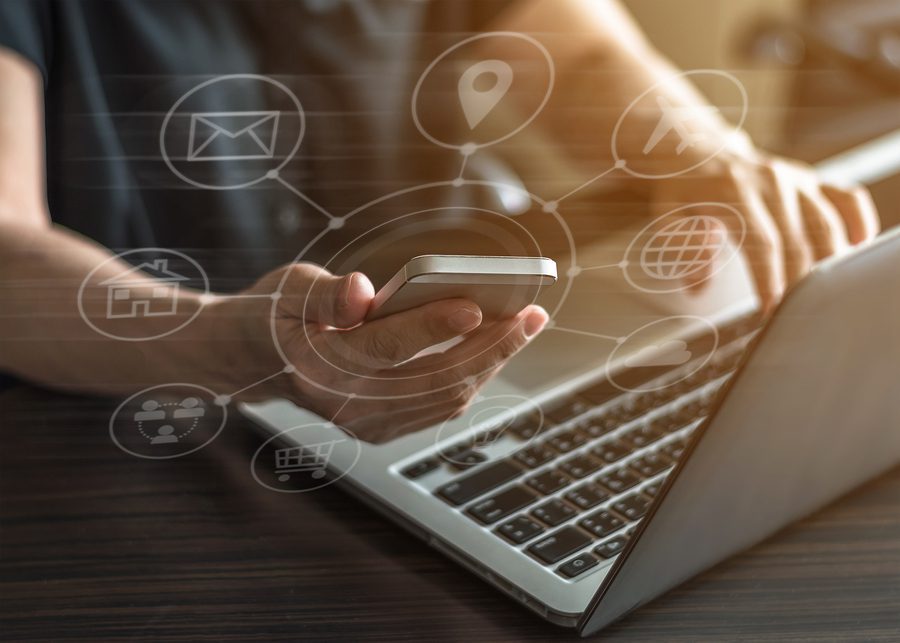 We're going to be blunt: If your B2B or B2C business has a website, you need to have mobile optimized landing pages. It's that simple.
It doesn't matter whether you're a plumber looking for inbound calls, an online clothing company that's trying to land new customers with a seasonal promotion, or a SaaS company searching for more users and newsletter signups. If your page isn't mobile optimized, you'll lose out on countless potential customers who may wind up buying from your competitors.
Why is that?
The answer is simple: Customers hate bad user experiences.
It's not rocket science
When visitors go to your site and have a less-than-ideal experience, chances are they're going to think twice about visiting your site again in the future. In fact, 61% of users say they won't return to mobile sites following a bad experience. To make matters worse, they're unlikely to tell their friends about you, either, because 57% of website visitors don't recommend sites that aren't mobile optimized.  
On the flipside, strong user experiences can have profoundly positive effects on your business — and your bottom line. For example, optimizing for mobile — and therefore ensuring your mobile visitors have enjoyable experiences on your landing pages — triples your chances of increasing your conversion rates by 5%. Because visitors know how websites should work and know how businesses should treat potential customers, it comes as no surprise that research suggests the customer experience will overtake price as the biggest business differentiator by 2020.
Mobile searches already dominate the B2C industry. They're gaining more and more traction among B2B buyers, too, as you read these words.
The good news is that if your page is slacking in the mobile-optimized department — or if you're just looking for some quick tips on how to improve your mobile landing pages — you've come to the right place.
Today, we're going to take a close look at the importance of mobile-optimized pages as well as some tactics you need to implement in order to stay ahead of the curve.
Mobile Here, Mobile There, Mobile Everywhere
It's impossible to set foot in public and not observe nearly everyone glued to their mobile devices. Yet somehow, we still haven't reached peak mobile saturation.
By 2022, it's expected that over 80% of U.S. adults will own smartphones. Already, at the time of this writing, 60% of all online searches originate from a mobile device. In some marketing sectors, that figure is over 70%.
This growth isn't going to slow down in our lifetimes.
Take a step back and let these numbers sink in for a minute: Six out of 10 potential customers are searching for your business on their phone or tablet and these individuals expect the best experiences possible.
Unfortunately, if your landing page isn't mobile optimized, it will most likely contain one or more of the following blemishes:
A mess of information jumbled onto one screen

, forcing users to zoom in and out to actually absorb the content

Improperly formatted content

, like images, text, links and ads

Text that's too hard to read

, whether it's too big or too small or simply doesn't fit on the screen

Tabs and links that are hard to see

, creating confusion and a suboptimal user experience
The bad news
Any one of these horror show elements forces the people who visit your website to do more work — which seriously decreases the chances they'll perform the actions you want them to (e.g., sign up for your newsletter, read some of your content or buy something from your e-commerce store).  
From the above alone, it comes as no surprise that non-mobile-optimized pages have a much higher abandonment rate than their user-friendly counterparts.
Who wants to be annoyed by the way a website looks and functions? Aren't there enough things that bother us already?
It gets worse: Websites that aren't optimized for mobile tend to take a lot longer to load.
This is a big problem for your bottom line: A recent study from Google revealed that 53% of mobile users will abandon a mobile page that doesn't load within three seconds.
Which makes sense, considering the fact that the longer it takes customers to find what they're looking for, the more likely they'll be to abandon your site and pursue other search results that meet their needs. 
Not only do non-mobile-optimized pages prevent you from engaging with potential customers,  Google dings you every time a user abandons your site. So, in addition to turning away someone who was interested in what you had to offer, you're also making it harder for an untold number of potential customers to find you. That's leaving money on the table.
By now, you're probably thinking that mobile optimized landing pages (and websites in general) sound pretty good.
But perhaps you're still not entirely convinced?
Customers want to find your services or buy your products and we're here to help you make that happen. Let's take a look the most compelling reasons your landing pages need to be mobile-ready.
Top 3 Reasons to Optimize for Mobile
There are probably 100 different reasons your website should be full of mobile optimized landing pages.
But in the interest of brevity, let's focus on three of the more convincing ones.  
1. Mobile commerce is skyrocketing.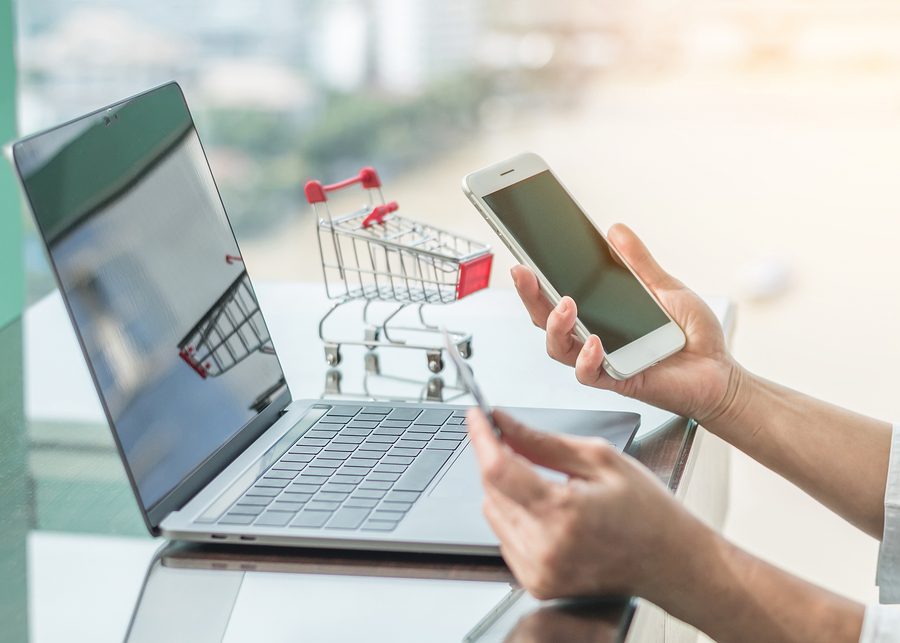 To say that the trend of mobile payments is increasing would be a drastic understatement.
More mobile transactions are being processed as mobile payment infrastructures continue to become more robust. This trend will only accelerate as smartphone adoption continues to increase and younger generations come of age and earn disposable income of their own.
Over the past few years, mobile transactions have more than doubled. In fact, mobile purchases are expected to exceed $1 trillion by 2019, marking an extraordinary 240% increase from 2015!
Unquestionably, this is due to the evolution and proliferation of mobile payment services. People are simply more comfortable buying things online — and on their phones in particular — than ever before. In fact, a recent study found that 63% of millennials shop on their phones every day.
Mobile makes it easy to buy things. You essentially carry thousands of stores in your pocket throughout the day. On top of that, most popular mobile browsers securely store credit card information. So, in many cases, shoppers don't even have to reach into their wallets to finalize credit card transactions — which makes mobile purchases even more seamless.
What's more, nearly 50% of all e-commerce transactions will be processed on a mobile device by 2020, a recent report reveals.
With this in mind, it comes as no surprise that so many consumers have flocked to companies like Amazon — forcing legacy brick-and-mortar retailers like Toys R Us into bankruptcy or worse.
This makes perfect sense: It takes minutes to order any combination of entirely different products from Amazon on your phone (think: dog food, a bag of potatoes, new shoes, and a phone charger). Compare that to packing your kids in the car, driving to the nearest store, sitting in traffic and spending money on gas just to buy some kibble — before having to head to three additional stores to get the other items.
In order to get the biggest slice of the mobile commerce pie, you need to start preparing right now. And that starts with optimizing your landing pages for mobile.
2. Mobile searches are a harbinger of action.
Lots of people are searching for your product on their mobile devices. But what happens next?

If your site is mobile-friendly, there's a 70% chance that your visitors will take action within an hour. To capitalize on those opportunities, you need to have your lead forms, click-to-call buttons, and checkout pages ready.
You may think that a first-time visitor to your site is just browsing.
Quite the contrary: Cross-device buyers (e.g., someone who has previously researched your product on their work computer then picks up where they left off on their train ride home) are 20% more likely to make a purchase on their mobile device.
You never know when a first-time visitor might be ready to reach into their wallet.
On the flipside, 40% of your potential customers will go elsewhere if they land on a non-mobile friendly site. Talk about slamming the door in the faces of a slew of willing customers.
Let's say you need to pick up some fresh produce for a dinner you're going to cook tonight. You head over to your favorite grocery store. Upon surveying the produce there, you can't find what you're looking for. It's sold out. Instead of giving up on the dinner you were going to cook, wouldn't it make more sense to head to the nearest supermarket and continue your search there?
You could provide the best service in the world. But if your potential customers aren't able to see what you have to offer — or if they're not able to find the items they're looking for — what does it matter?
3. The world's most successful websites are fully mobile optimized
.
An easy way to build superior and effective landing pages is by taking some pointers from industry leaders.
Screen sizes vary widely among tablets and smartphones.  Make sure the platform you're using can automatically detect devices and adjust content accordingly. This will ensure mobile-optimization regardless of which device a visitor uses to access your content.
Today's most successful companies do this already: According to a recent study, 82% of the Alexa top 100 sites automatically display mobile-optimized content regardless of screen size.
Keep in mind that user attention spans vary widely, too, depending on which device they're using.
For example, the average smartphone session is only 72 seconds. An average desktop session, for comparison's sake, is more than twice that (150 seconds).
For this reason, mobile landing pages should be more concise than lengthy.
Otherwise, mobile visitors might lose interest and move somewhere else. Be sure to include  clear calls-to-action to make it as easy as possible for users to move through your funnel as you designed them to.
So what does a mobile optimized landing page look like, anyway ?
Now that you know why you need to optimize for mobile, it's time to learn about the key elements of a mobile-optimized landing page.
Here's a quick list to get you started:
First things first: Landing pages need to load exceptionally fast. Otherwise, a good chunk of your visitors will abandon your page and search for substitutes.

Landing pages should include an easily visible, tappable, and accessible call-to-action button.

The copy needs to be short, sweet and to the point.

Include the most relevant information above the fold. This includes main services offered, strongest selling points, and clear navigation.

Headlines need to be tight and action-oriented.

Landing pages should iterate well in both landscape and portrait modes.

Avoid unnecessary navigation links that encourages visitors to go somewhere you don't want them to.

Make sure that contact submission forms ask for the bare minimum. Otherwise, you'll likely turn some interested visitors away.

If it makes sense for your business,  use a click-to-call button instead of a more traditional call-to-action. Remember, you want to make it as easy as possible for visitors to perform specific actions.
As more people search and buy on mobile, the importance of mobile optimized landing pages is clear. The more value you provide, the more likely you'll convert them and keep them engaged.
When you mobile optimize landing pages, visitors can easily find what they're looking for. If they're already thinking about buying — or signing up for your newsletter — the likelihood they'll follow through on those intentions increases as you simplify their journey.
Stay tuned for a future post where we'll explore 10 examples of amazing landing pages.
How do you make sure your landing pages are mobile optimized? Tell us in the comments!