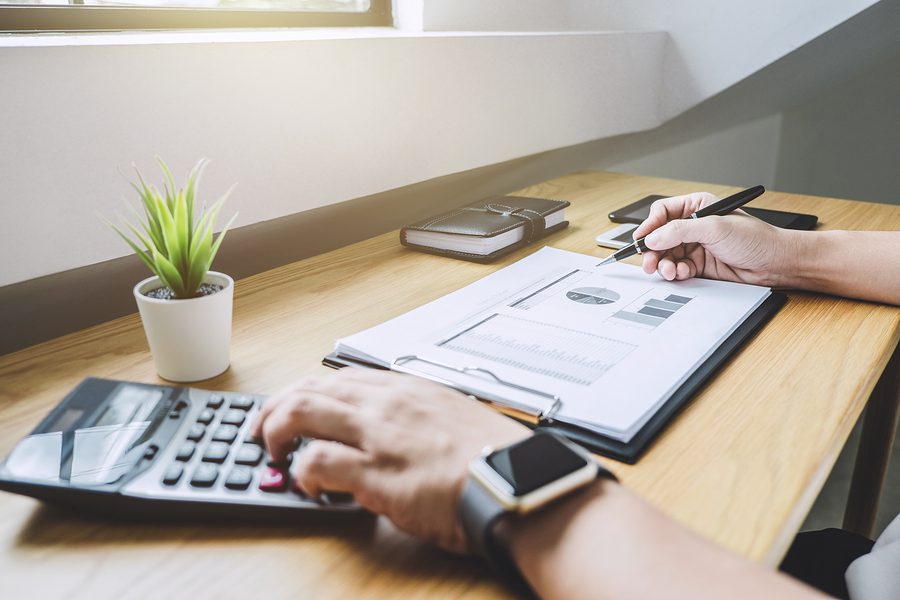 Without a doubt, starting a business is an expensive proposition. It's also a fact that most entrepreneurs don't have a limitless supply of capital with which to get their venture off the ground. This makes it critical to conserve money wherever possible. While some expenses can be delayed until a company is enjoying some measure of success, there are certain startup costs that no entrepreneur should skip when launching an online business.
Spending more money may seem counterintuitive, especially when funds are tight. However, you'll put your venture at risk if you don't focus your efforts on these areas.

1. A Memorable Name and Logo
If you're having difficulty coming up with the right name and logo for your venture, then hire a graphic designer or a marketing professional to help. You'll want to start out with a distinct, eye-catching logo and a name that no one is likely to forget or confuse with a different company.

(Source)
While it's true you can have a logo created at Fiverr.com for, well, five bucks, the quality is hit-or-miss. A realistic cost for professional logo design starts at around $250 (for a design contest approach) and can go all the way up to $2,500 or more (for an agency or design pro). It may seem costly in these initial stages to pay for a professional logo but this asset is responsible for your company's first impression — you want it to pack a punch. Ultimately, the expense should more than pay for itself.
2. Intellectual Property Protection
Your intellectual property, or IP, is among your most valuable of assets. When you've built a new or an exclusive product or process, then you should definitely attempt to obtain a patent. Holding a patent for your invention allows you to prevent others from making, using, or selling products that infringe on your products.
(Source)
Getting a patent isn't cheap, and it's not something that you should attempt without assistance. A patent attorney can write a patent application and guide it through the process at the U.S. Patent and Trademark Office from beginning to end. It's also probably sensible to register a trademark for your logo or any slogans or business names that you'll be using. Your IP attorney can help with this, too.
3. Legal Advice
In addition to a patent attorney, it is a good idea to consult with a business attorney. This legal professional can help you decide what type of business entity is appropriate for you, and they also can help you decide where your business should be based out of. Not all states and jurisdictions are created equal.
A business attorney can also draft contracts between you, vendors, suppliers, and other professionals who will be instrumental to your business. Legal advice isn't exactly cheap, but it can help avoid much more expensive, unforeseen battles down the line. Expect an attorney's hourly rate to start at around $200, though this can vary widely. A few hours of time up front, even at this cost, is much less expensive than a lawsuit.
4. An Excellent Website
If you're forgoing a brick-and-mortar location, then your website is your headquarters. It represents your business, product or services, and professionalism. The impression that customers form of your company is largely shaped by the quality of your website. This means that you have to impress them with responsiveness, lightning-fast load times, and a layout that's easy to navigate.
(Source)
If you're running an e-commerce website, it should be easy to shop. Make sure it has customer-friendly design with simple navigation, high-resolution product photos, and is mobile friendly. Furthermore, ensure that your website is secure against cyber intruders. At minimum you should have an internal firewall in place, conduct automatic site backups, update your software and tools regularly, and take the time to create good passwords. Losing data to hackers not only hurts your customers but can put a business owner in jeopardy of a lawsuit for not protecting it properly.
5. Hot Copywriting
The better the quality of the writing on your website, the more traffic it will attract. Skip the keyword-stuffing strategy and focus on longform, interesting text that appeals to real people. It will help your website rank higher in search engine results pages. This means more people visit your website, and hopefully, stay to make a purchase or take action.
If you do not believe that your writing skills are up to the task of churning out regular, high-quality copy, then you have a couple of options. You can either take classes to learn copywriting skills or hire someone to do the writing for you.
There's a true art to copywriting for successful websites. Training and experience can make all the difference, which is why it might make more sense to hire someone to do this for you. Plus, as an entrepreneur, you probably have plenty on your plate as it is. Writing for your website is an ongoing responsibility, one that may best be delegated.
Whether you learn to do it yourself or hire someone to do it, don't put anything other than amazing copy on your website. While a 500 word article written on Fiverr for five bucks seems like a good deal, a good copywriter can command at least five cents a word and the sky is figuratively the limit from there. Some choose to charge by the hour at rates running anywhere from $50 to $100 an hour. Expect a wide variety of rates, but don't hesitate to ask for samples from a writer's portfolio before committing to a project.
6. Marketing
Unless people know about your business and what you're selling, they can't buy anything from you. This means that it's critical to get the word out to your target audience. How do you do that?
If you're starting an online business, then chances are pretty good that you're familiar with a variety of social media platforms. This low-cost advertising method can also turn into a terrible effort to results ratio unless you do it right. People hate to be sold to on social media but they love interesting, educational, funny tidbits and may eventually buy from you or become a raving fan after trust is established.
One of your first tasks should be to build an email list and create a newsletter. If no one has told you yet that the money is in the list, let me be the first: the money is in the list. Get in the habit of asking for emails at every opportunity. The newsletter itself can be a snowball rolling downhill, picking up more emails as it goes and growing your audience, if you serve up (once again) interesting, educational, funny — and short — stories that people care about.
For a crash course on writing persuasive emails, check this out.
If marketing isn't your forte, then hire a marketing professional to help you spread the word. They can help you by devising a memorable ad campaign or a promotion that will get you noticed among a sea of competitors. They'll help determine what makes your business unique, and then find ways to capitalize on that. With a good marketing campaign, you'll soon develop a loyal — and paying — audience.
Being an online entrepreneur is hard work, and it can certainly involve some major costs up front. It's totally fine to skimp in some areas, but make these six things the areas where you're willing to splurge.
Will Ellis develops the guts beneath beautiful websites and can't wait to see what the blockchain world will look like once the technology fully emerges. He invests in cryptocurrencies and studies history.