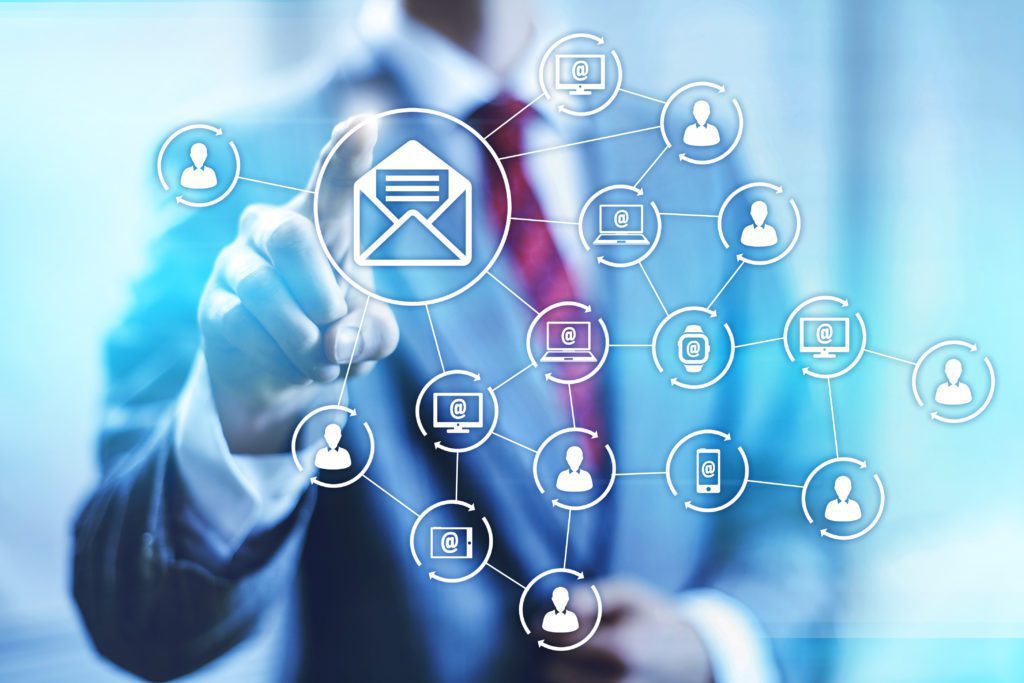 You know that your nonprofit's email newsletter is chock full of interesting information, inspiring updates on your organization's work, and fun ways to get involved in your nonprofit's engaging community events.
So why is your subscriber list not growing? You have things to say and updates to share!
Your potential subscribers need to know that you're not going to bombard them with asks for donations constantly—in order to subscribe, they have to know that your emails will bring value to their inboxes!
So in order to grow your email list (and increase your donations naturally), think of some ways to entice your supporters into subscribing using our innovative strategies. Here are our favorites:
Strategically market your opt-ins to different types of online visitors.

Market your emails to your social media followers.

Gamify your supporters' involvement.

Market your email newsletters as an exclusive offer. 

And finally, once you've built up a strong email subscriber base:

Use your email base as the first line of donors.
Growing your email list is an important way for any nonprofit to increase its level of engagement within the community. If you're ready to target supporters in smarter ways and gain more subscribers, read on!

1. Strategically market your opt-ins to different types of online visitors.
Your first tool to entice casual website visitors into becoming email subscribers is to meet them where they are, based on their interests.
Your online strategy should be based on increasing emotional engagement between your online community and your nonprofit's mission: everything from the project updates on your website to the shareable content on your Twitter should educate and inspire the viewer.
To get people to subscribe to your email newsletter, target them with opt-in fields on your website that are tailored to the things they're most interested in.
What does this look like in practice?
Use an opt-in form that advertises the great subscribers' discounts that someone could receive if they sign up on your online storefront page.

Promise up-to-the-minute updates on projects for those who frequent your community updates/active projects page.

Offer early invitations to events for those visitors who check your nonprofit events calendar!
Make an educated guess about a visitor's interests and priorities based on the page they visit, and then advertise the content in your email campaigns and newsletters that will be of most interest to them. The key to convincing people to subscribe is offering them something of value!
If you're not sure that your web pages are accomplishing all that you need them to, get a refresher on campaign page best practices with this guide from Donately.

2. Market your emails to your social media followers.
Social media is all about conversation and engagement, so use your social media presence to promote deeper, more valuable engagement with your community!
You might post educational information and relevant content on a regular basis, but how can you turn your likes and retweets into email subscribers?
Start by sparking conversations with other voices in your space 
— who else is talking about the cause that your nonprofit serves? What are their opinions on how to solve common problems, or common miscommunications? Consider reaching out to:
Other nonprofits with similar missions.

Local or regional activists with similar passions.

Community leaders like elected officials.
Bring those conversations to the attention of your followers, and then promise more content like these conversations in your email newsletters. Social media is the perfect place to build social trust in your nonprofit, which you can then convert into subscribers!
What else can you do to convince your followers to become subscribers?
Tease "more content like this, and more!" for those who subscribe when you post something that proves to be particularly popular.

Reach out to individual users that interact frequently with your posts and content and offer them the subscription as a way to make sure that they never miss an update.
Your social media followers are a great population to convert into email subscribers because they've already demonstrated their interest in your nonprofit's content.

3. Gamify your supporters' involvement.
Everyone loves a little friendly competition, so why not use that energy to increase your email subscriber list?
One easy way to increase your subscriber list is to use your list of existing subscribers to expand your audience beyond your current capacity. Combine the motivational power of competition with your supporters' excitement for your cause.
Got any leftover merch from past events? Market it as exclusive or limited edition vintage gear from your organization and offer some to the supporters who refer the most friends to subscribe to your email list.

If you have too much leftover merch,

turn selling it online

into a competition! The supporter who convinces the most people to buy old t-shirts gets something awesome from your organization.

Consider including a section in your email newsletter dedicated to the supporters who have referred the most subscribers that month. Tag or include their social media handles!

For the subscribers that you gain during these competitions, create a mini-competition just for your new supporters. Engage them in your organization's mission as soon as possible. Offer them discounted merch or membership for subscribing, for example.
When you gamify other aspects of your supporters' engagement, don't forget to tie their success in with your email list.
For example, during a peer-to-peer fundraising campaign, offer prizes based on different criteria. For example: most individual donations secured, highest donation total, and most shares on social media. These are all easily quantifiable metrics that you can use to encourage your supporters' competitive spirit.
To bring this strategy full-circle, don't forget to add a newsletter opt-in option on all of your peer-to-peer fundraising pages. They reach far more than just your target audience, thanks to your supporters' social circles. Take advantage of this expanded community.
4. Market your email newsletters as an exclusive offer.
You already know that your emails have to add value to a subscriber's inbox. So what's an easy way to make your emails more attractive?
Use your nonprofit email newsletters as a way to deliver exclusive offers to subscribers: offer them things that they wouldn't be able to gain without subscribing.
What does this mean for your nonprofit? Consider the things that drive the most engagement within your existing community.
Is your organization known for throwing the event of the year, every year? Offer email newsletter subscribers early registration or discounted food and drink packages when it comes time to start signing up for your event.

Do you have a broad volunteer base that's passionate about your cause? Offer email subscribers the chance to work with or shadow a longtime volunteer to learn more about your organization.

Do you have a phenomenal photographer documenting your organization's moves, or taking candids of event-goers at your annual charity ball? Offer subscribers a free download link, so they can have these high-quality images for their own social media accounts or photo collections.
When advertising your email campaign, include testimonials from dedicated readers who look forward to receiving your emails. The approval of one's peers goes a long way towards providing the social proof a potential subscriber needs.
Of course, happy testimonials require happy subscribers and donors. To make sure your online donors are happy, compare your donation forms with Donately's donation pages.
Your newsletter should be seen as something unique and valuable: an opportunity that someone even marginally interested in your organization or cause won't want to  miss.

5. Use your email list as the first line of donors.
All of the strategies we've discussed so far will also help you convert subscribers into donors when the time comes.
The key to converting subscribers into donors is providing plenty of value through your emails or newsletter first. This way, when the ask does come, your readers are already invested in the success and continuation of your organization.
But your ask can't just be an ask. It has to be engaging, interesting, and consistent with the branding of your previous emails.
What are some ways you can spice up your asks to keep your subscribers interested?
Market matching gifts. Many people don't know what matching gifts are, or if their own employer has a matching gift program. Use your email as a place to educate people about corporate philanthropy and offer them resources to learn about their own eligibility. You'll get bonus points if you can

link them to a database

of matching gift companies, instead of asking them to research on their own.

Include fundraising thermometers, badges, leaderboards, and consistent fundraising updates to tap into that competitive spirit that enlarged your list earlier. Ask your supporters who can encourage five friends to donate first, or raise $100 first.

Continue your email design best practices to keep your subscribers interested, even if they're not ready to donate. Create an emotional connection by including pictures and videos of the people or animals that your organization's work impacts.
If you've worked to create a community of subscribers that are interested in the success of your organization, you won't have any trouble reaching your fundraising goals and converting your email subscribers to donors.
Don't forget to track your email open rates to ensure that your asks are reaching the intended audience.
Growing your email list can seem like a daunting task, but it doesn't have to be. By following some innovative best practices and writing more persuasive emails, you can expand your online community beyond its current population, and engage that community in your organization's work.
Andrew Berry is the head of marketing and customer success for Donately. After getting involved with nonprofits at a young age, he discovered a passion for helping the organizations that are making the world a better place. Knowing how vital online fundraising has become, his goal is to help nonprofits raise more money online each year. In his spare time, you will find him cooking up dinner, playing with his dog or cheering on Boston sports teams.