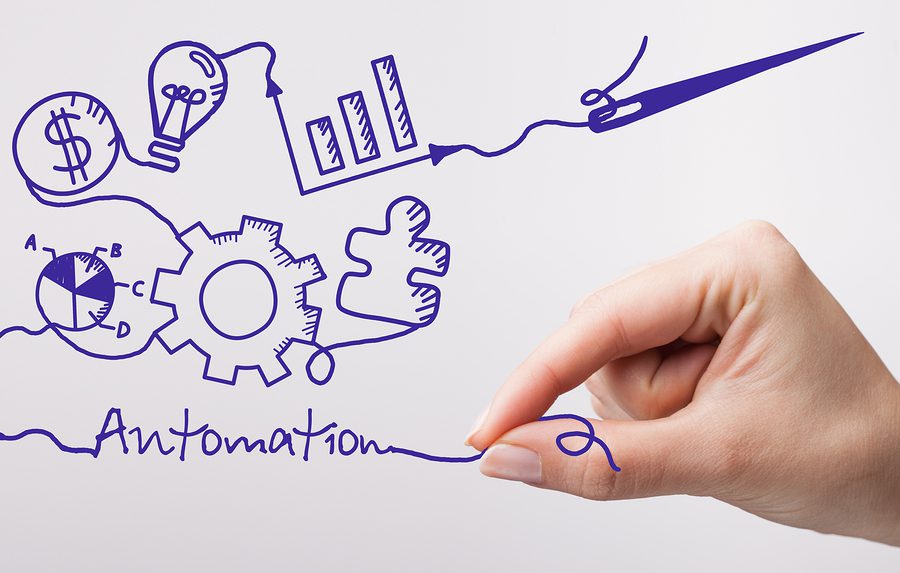 Today's most effective companies move quicker than their competitors and make better decisions in less time.
No, these organizations don't have superpowers. They just run as efficiently as possible, which frees their talented employees to do the best work of their lives.
Much of that efficiency stems from automation, which is the process of using powerful technology to accomplish tasks teams used to have to take care of manually. Instead of spending significant chunks of their days focusing on menial work — like responding to every single customer email, analyzing data by hand or copying a Facebook post to Twitter, LinkedIn and Instagram — automation frees employees to invest their energy in other mission-critical aspects of operations. (Automation is also extremely popular in the data center. But we will leave that use case for another time.)
Because of the upside, it comes as no surprise that companies are increasingly using automation to fine-tune their processes and deliver more value to their customers.
What are the benefits of automation?
For forward-thinking companies, automation is more than just a nice-to-have. Businesses of all sizes are leveraging automation because of the number of benefits it provides:
1. Increased productivity
Automation liberates employees from doing routine tasks that, while necessary, aren't the best use of their time. Use automation to import data into spreadsheets, for example, and all of a sudden there are more hours in the day for employees to focus on other revenue-generating activities. Workers can produce more in the same amount of time, which strengthens the bottom line.
2. Reduced expenses
Despite what some may think, automation doesn't necessarily result in the reduction of jobs. In fact, the Harvard Business Review points out that robots, for example, are being used to increase productivity — not eliminate headcount. Still, generally speaking, companies that use automation don't need to hire as many employees as those that have yet to implement the technology.
Imagine a warehouse that's invested in automation; robots can haul supplies from Point A to Point B, for example. With technology taking care of routine tasks, workers are able to wear more hats than before. This translates into reduced employee-related expenses (e.g., salary, benefits, equipment, insurance, and training expenses).
3. Consistency
Two different people can look at the same guidelines and interpret them differently. Technology, on the other hand, doesn't have its own opinions.
Thanks to automation, businesses can expect workflows to be predictable — the same every time. Tasks are completed regardless of sick days and vacations. Configure an automated platform to your exact specifications, then sit back and enjoy consistent results.
4. Better outcomes
Companies that use automation correctly can  expect better business outcomes. Once an automated system is set up properly, human error is essentially removed from the equation. Things get done as they should be done.
What's more, automated technologies leverage data to increase the chances you get the results you have in mind. For example, marketing automation platforms allow you to easily conduct A/B tests on email campaigns, which can increase their effectiveness.
Now that we've looked at the benefits of automation, let's shift our focus to the many ways today's smartest companies are putting technology to work.
How are companies using automation?
Companies across all industries are using automation to accelerate decision making, drive innovation and increase profitability.
What follows are some of the more common examples (outside the data center) that demonstrate how businesses like yours can use automation to get to the next level:
1. Warehouse and logistics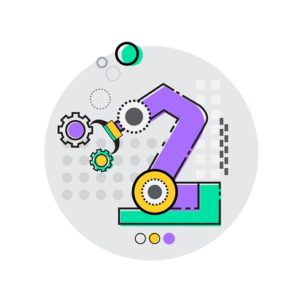 Imagine an enormous warehouse filled with thousands of different items. Each product is stacked on shelves that, together, create gigantic tower-like structures.
To fill orders, you could have employees figure out how to locate and process relevant items. Or you could automate the entire picking process, thereby enabling one person to oversee a horde of robots that can locate products and prepare them for shipping much more efficiently.
This kind of automation can be quite expensive. But it can pay serious dividends over the long term.
2. Customer service
Automation is transforming customer service.
For example, chatbots that automatically respond to inquiries sent via live chat or software that can direct customers to the answers they're looking for can be used to deliver stronger customer service.
Automation can also be used to automatically send helpful emails when customers perform specific actions. For example, when a customer downloads a B2B app, they can automatically receive an email full of information on use cases, best practices, and other tips and tricks to ensure a smooth onboarding process.
3. Payments
Do you really need to have one of your employees write checks to every vendor and supplier you work with every month?
To save time and money, businesses with lots of cash in the bank can consider implementing an automated payment solution that settles invoices on time — without employee involvement.
According to bill.com, companies can save up to 40% by automating their routine manual payment processes.
4. Recruiting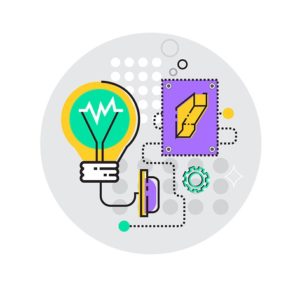 Trying to fill a position but inundated with applications? Use automation to filter resumes to screen out unqualified candidates and narrow your focus on folks who have the requisite experience you're looking for.
For example, if you're hiring a content strategist, you can filter out applications that don't have the phrases "content strategy," "content strategist," or "content" on them.
5. Customer relationship management
Automation also has a number of applications in the world of customer relationship management.
For example, automation enables you to import client contact information into your mailing lists. You can also automatically add contact information to your CRM system when someone fills out a form on your website.
6. Reporting
Curious to see how many people visited a certain blog post? Use automation to send web traffic reports to your inbox every morning so you don't have to gather the data yourself. Take this approach and eliminate human error while getting the data you need to make better decisions.
7. Marketing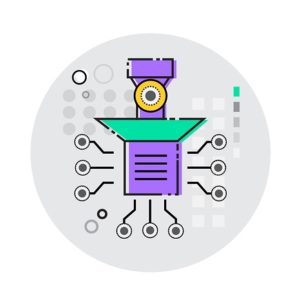 Companies — and smaller businesses in particular — simply can't afford to have their teams manually reach out to customers to drive more business. But, thanks to marketing automation, they don't have to.
Simply put, marketing automation increases revenue. Companies can use the technology to advertise to customers at critical moments.
For example, let's say a customer finalizes an e-commerce transaction on your website. Once they've checked out, you can automatically send them an email with a 20% coupon that can be applied to a purchase made within the next two weeks.
What's more, automation can also help you populate campaigns across multiple channels. For example, when a blog is published on your website, automation can ensure that tweets and Facebook posts are sent out immediately thereafter.
To be fair, we may be a bit biased. But still, we think marketing automation, and email marketing automation in particular, is worth exploring further.
A deeper dive into marketing automation
Marketing automation has taken center stage within the last few years.
Case in point: The marketing automation market is expected to grow to $5.5 billion by 2019 — a 66.4% increase from the $3.65 billion the market realized in 2014. And, as it stands today, 51% of businesses are already using marketing automation; even more companies plan to add the technology to their tool belts in the near future. This is probably due to the fact that 64% of marketers say they've witnessed the effectiveness of marketing automation within six months of deploying the new technology.
OK, great. But how exactly can your company use marketing automation to get to where you want to be?
The answer's easier than you might think — particularly within the world of email marketing, where the ROI can be as high as 3,800%, according to a recent study.
Here are six ways email marketing automation can help grow your business:  
1. Send emails to the right customers
Did customers not open your awesome emails? Maybe you didn't use the best subject line. That's okay — email marketing automation is coming to the rescue.
A few days later, the right platform will automatically resend emails with different subject lines to customers who didn't open the initial message. This increases the chances that your outreach efforts succeed. Robly does this with its one-click OpenGen feature.
2. Send emails at the best times
You could put together the best email ever created. But if you send it to your customers at the inopportune time, your efforts may be in vain.
For example, let's say you send out an email at 9:30 a.m. on a Monday morning. A customer might see it only to get distracted by beginning-of-the-week tasks and forget about it. Or the customer might miss the email altogether as it's buried by hundreds of other emails.
Thanks to email marketing automation, this problem is completely avoided. Use email automation to send emails at the precise moment each customer is most likely to open them.
3. Send emails with convincing subject lines
How do you know which subject line is best? How do you know whether your call to action is the most engaging?
Email marketing automation enables you to easily conduct A/B tests to find out which approach is most effective.
For example, you can send an email with Subject A to 5% of your customers over a five-hour period and an email with Subject B to another 5% of your customers during the same period. The email marketing automation platform will then automatically send the subject line that got the most engagement to the remaining 90% of your mailing list.
4. Grow your email list while you focus on other tasks
One simple way of getting customers to join your email list is by implementing a plugin or widget that automatically asks website visitors to sign up. This enables you to grow your mailing list without manual input. You now have more time to focus on growing your business in other ways.
5. Use technology that optimizes content for each device
According to our research, 75% of users will not interact with content if it's not optimized for the device they're using.
Instead of configuring two different messages (e.g., one for desktop and one for mobile), use email marketing automation tools that offer mobile-responsive templates. That way, you can rest comfortably knowing that your emails will look good regardless of which device your customers use to open them.
6. Collect data to influence future decisions
The more data you have on hand, the better decisions you'll make. This is why email marketing automation is so important. Every message you send generates a slew of data.
Discover how people engage with your messages on their mobile devices compared to how they engage with them on their laptops. Determine which times of day are the best to send messages. See which subject lines and types of content work the best. Use data to inform your future campaigns and enjoy better outcomes.
The bottom line? When implemented correctly, automation can make your small business look and act like a very big one. The technology enables you to provide more value to your customers, which in turn bolsters your bottom line and drives competitive advantage.
Not sure where to get started with automation? We've got you covered. Sign up for a free 14-day trial with Robly today and witness the transformative nature of email marketing automation firsthand.
We promise you'll love what you see!
How has your business used automation to get better results? Let us know in the comments below!