Automation is all the rage these days and for good reason: Not only does it enable companies to move faster and be more effective while saving money along the way, it makes our lives incredibly easy.
While automation has recently become the buzzword du jour, the technology has actually been around for quite some time. We all use it in our daily lives — from setting thermostats to dip down at night to programming coffee makers to brew a hot cup of joe each morning to establishing automatic payments for recurring bills.
But first things first: What is automation?
Automation is the process of using technology to deliver products and services or complete tasks that previously required human involvement.
For example? Where you used to have manually type a Google search, now you can just ask Alexa or Siri.
In addition to helping companies build better products and services more cost-effectively and improving our day-to-day lives, there are a number of ways automation — found in the form of software — can be used to improve business processes and make your company more effective.
Thanks to automation, you won't have to tackle tasks yourself — which means you'll have more time to focus on other mission-critical aspects of operations.
To this end, smart companies are increasingly turning to business process automation to become more agile. In 2016, companies collectively spent $40 billion on the technology. By 2020, that figure is expected to climb to $50.3 billion.
How can your business benefit from automation? Let's take a look at some specifics.
Social media automation
Twitter. Facebook. LinkedIn. Instagram. Snapchat.
As anyone who's ever managed social media knows too well, running a few accounts can easily snowball into a full-time job. You need to toggle from tab to tab and log in to account after account. After awhile, it gets cluttered — and incredibly frustrating.
Instead of running several social media accounts manually — or even one — shrewd social media managers are using automation tools like Buffer, CoSchedule, Hootsuite, and Crowdfire to make their jobs easier.
Here's how it works: Social media automation tools provide a central platform from which you can manage all distinct accounts. Instead of manually creating content to post across each social channel, you can create one piece of content and — thanks to automation — make sure it populates across all platforms.
What's more, instead of waiting until 8 a.m. on a Monday morning to publish a post, social media managers can use automation to pre-schedule content throughout the week, the month, and beyond. Depending on how hands-on your social media accounts are, you may be able to get away with tackling the week's worth of social posts in a few hours.
According to one study, marketers that use social media automation are able to reclaim six hours each week. All of a sudden, finding the time to write that killer blog post is a whole lot easier. And responding to irate customers — who expect answers within one hour when they reach out via social media — becomes that much easier.
Workflow automation
Do you ever find yourself repeating the same tedious manual tasks over and over and over again? Use workflow automation tools like Zapier and Tray.io to take care of routine tasks so you can focus on more important matters.
For example, let's say you receive an email that has an attachment. You can configure workflow automation tools to automatically upload that attachment to a Dropbox account. Once that's done, the tool can also send a Slack notification that it's been uploaded.
Or let's say someone fills out a web form to download a gated asset. Thanks to workflow automation, that information can be brought into your email marketing app to automatically create a new contact — and even send out a welcome email.
Both Zapier and Tray.io offer a seemingly endless combination of apps that can be connected to take advantage of workflow automation.
Zapier offers one-to-one connections for free; premium plans are available for those who want to create multi-step automations. While Tray.io doesn't have a free edition, they do offer a free 14-day trial — so you can find out whether it's a good solution before worrying about the price.
Customer service automation
It's both annoying and frustrating, as we all know, to be on the receiving end of a bad customer service interaction. But what exactly does bad customer service mean for companies? Check out these stats:
78% of customers decide against finalizing a transaction after a bad experience

Customers are twice as likely to hear about a bad experience than a good one

Nearly 60% of customers would try a new brand if they offered better customer service

It takes 12 positive experiences to make up for one negative experience
Suffice it to say that smart businesses understand how critically important it is to deliver exemplary customer service in every interaction.
Without the right tools in place, however, that is easier said than done — which is why so many organizations are investing in customer service automation:
Chatbots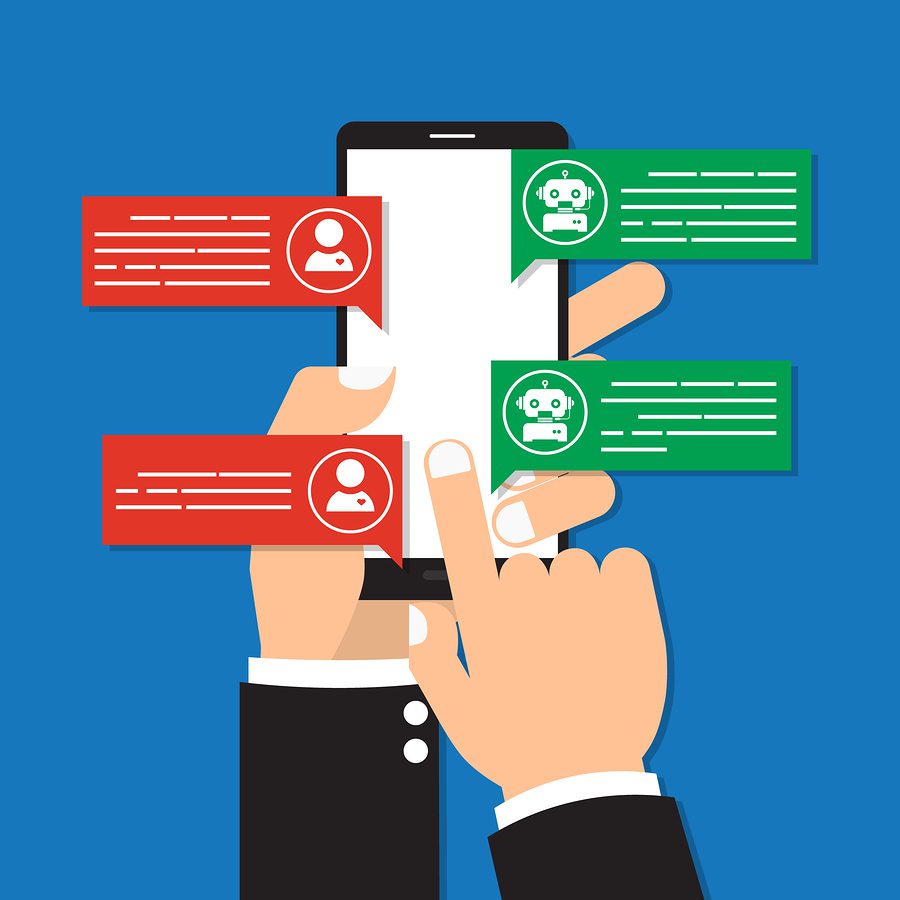 IBM predicts that, by the end of the decade, 85% of customer service interactions will take place without a human. In large part, this is due to the rise of artificially intelligent chatbots, which help customers track down the routine answers they're looking for. Chatbots have become increasingly popular in recent years. Facebook, for example, has more than 100,000 bots on its Messenger platform since launching the capability in April 2016. While chatbots will not be able to answer all customer service inquiries, a recent study by Accenture says chatbots can solve 82% of most common issues.
Contact center automation
Thanks to new contact center solutions, agents are able to handle customer requests much more effectively. For example, skills-based routing tools ensure that calls get routed to the next available agent who has the requisite experience needed to answer a customers' request promptly. There are also self-service options that enable customers to track down the information they need while navigating an interactive voice response menu.
Keep in mind that while customer service automation can help you provide better experiences, technology, by itself, should never serve as the entire customer service department. Customers today still demand a human element — at least from time to time.
By all means use customer service automation to augment and enhance your customer success offerings. But do not rely on it exclusively. Doing so would almost certainly alienate at least some of your customers.
Marketing automation
Today's most agile companies rely on marketing automation solutions to engage with their customers and deliver more value. Before we get into the specifics, consider the following marketing automation statistics:
One of the most popular forms of marketing automation is email marketing automation. This shouldn't come as a surprise: Managing a subscriber list manually is a time-consuming endeavor. With email marketing automation, technology takes care of much of the grunt labor email campaigns used to entail.
For example, you can use email marketing automation to:
Automatically welcome new subscribers with a welcome/onboarding email

A/B test subject lines and body content with a portion of your subscribers to determine which variants are best received before automatically sending the preferred version to the rest of the list

Make sure the right emails reach the right people at the best times

Automatically

resend a different variant of an email

to someone who didn't engage with the first one

Send follow-up emails to customers who completed certain actions (e.g., reached out for support) or haven't yet completed certain actions (e.g., put items in the shopping cart but haven't checked out)
Leading email marketing automation platforms enable you to collect a wealth of data from email campaigns, which can then be used to further refine your approach and get even better results.
HR automation
Nearly 75% of HR professionals say their organizations are held back by the fact they aren't leveraging enough automation.
Instead of wasting time dealing with paperwork, wouldn't it be great if HR could invest energy in improving employee happiness?
Thanks to HR automation platforms, they can.
What specific HR functions can be automated? Let's take a look:
There's no sense in making HR tackle tasks that can easily be automated. Thanks to HR automation tools, your HR team will have more time to focus on what matters most: ensuring that all employees are happy, motivated, and engaged.
Sales automation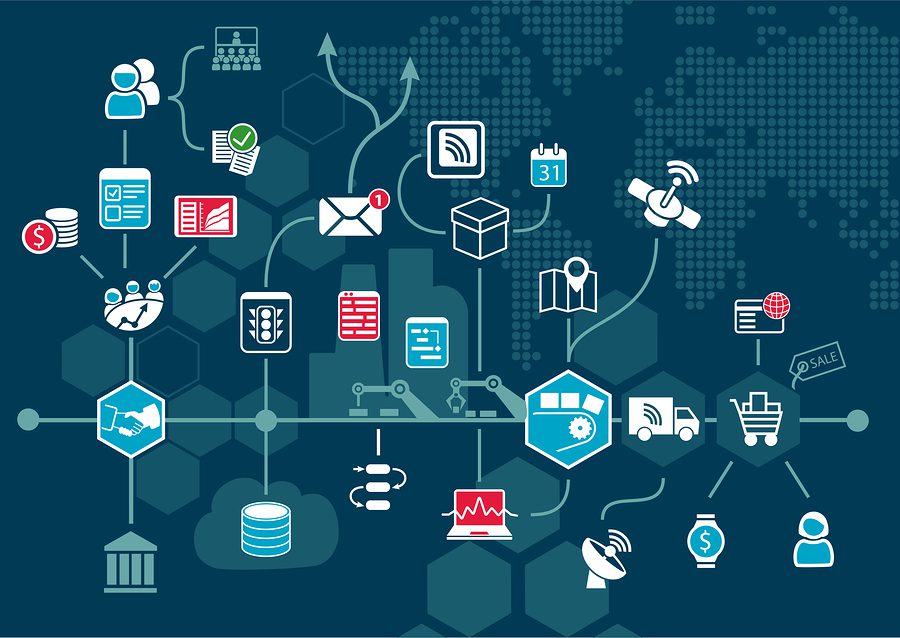 Imagine you've just finished an amazing call with a potential new client on a Friday afternoon. The prospect says they will consider the pitch over the weekend and let you know their decision on Monday.
There's a catch: Your action-packed weekend caused you to forget the follow up. Come Thursday, you finally remember.
But it's too late: The prospect decided to partner with a different company.
With a sales automation system in place, you'll never forget to follow up again.
Sales automation platforms, which come in all shapes and sizes, provide businesses with several benefits:
Prospecting support.

Set up a workflow and automatically get lists of qualified prospects with a platform like Growbots.
Lead enrichment.

Flesh out lead profiles with additional information that enables more effective targeting.
Email automation.

Salespeople need to send out emails, too. Automation enables them to ensure that both leads and customers get the right messages at the best times.
Sales engagement

. Platforms like SalesLoft and Outreach simplify the process of managing a sales pipeline and help you book more meetings with leads.
There are also platforms that folks who manage salespeople can use to optimize their teams and get more done. For example, sales reporting automation tools free managers from the need to manually produce reports. This saves time that can be used to grow the business in other ways.
There's no sense in making work harder than it needs to be. The good news is that a few smart investments in automation can go a long way toward increasing productivity, engagement, customer satisfaction, and — most importantly — the bottom line.
To learn more about how you can use Robly's email marketing automation platform to grow your business, check this out.