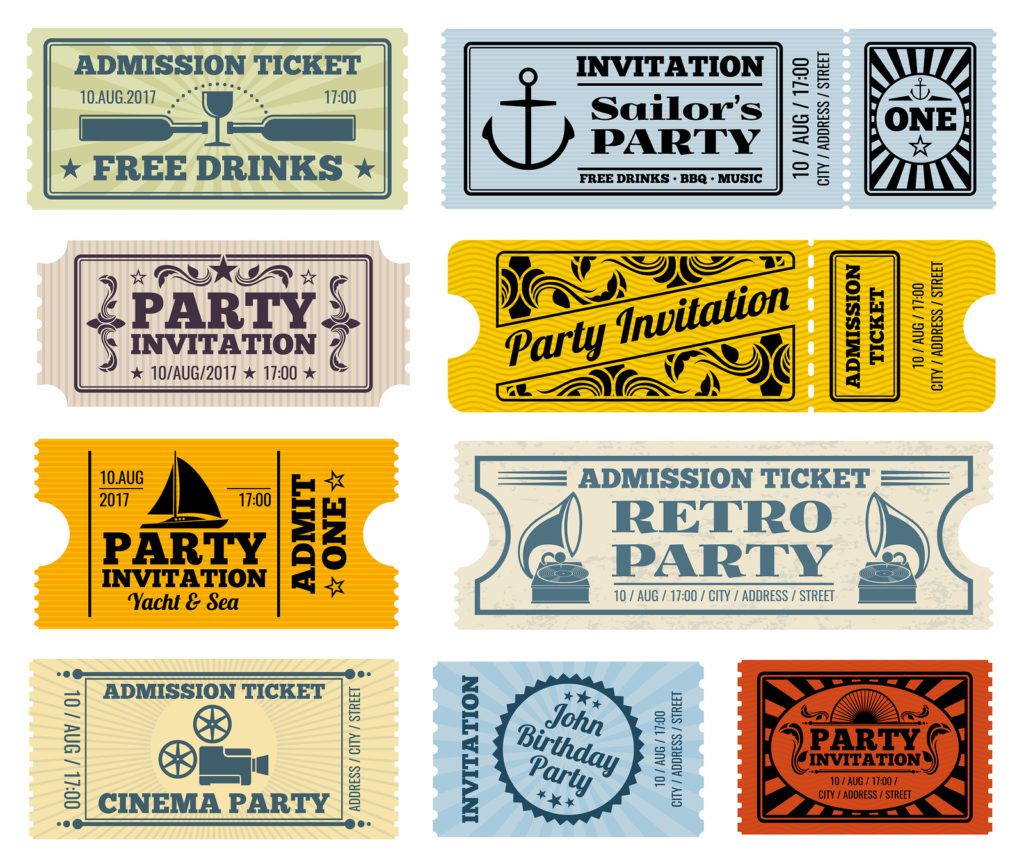 You've picked a date, nailed down the venue, and booked the entertainment. While there are bound to be a dozen other details, you're well on the way to planning your next event. But even the most well-prepared event will be a flop if you don't get the word out about it. That's where these event management websites come in.
There are plenty of sites and apps you can use to manage and promote your event. It all comes down to finding the one that makes the most sense for your organization.
To make your job a little easier, we've put together a list of the top event management sites and apps (in alphabetical order) and what stands out about each.

Brown Paper Tickets
You're probably working on your event well past normal business hours, especially as the date inches closer. Instead of waiting for 8 a.m. to roll around to get your questions answered, Brown Paper Tickets offers an in-house call center that's available 24/7. Perhaps, then, it's no wonder their customer service continually gets high ratings on sites like G2 Crowd.
They also have other standout features you won't find on every site. You can collect donations with or separately from your event, and there's no service fee for those (besides using your own credit card processor or PayPal). The site also has a function that allows users to send tickets to their friends.
Pricing: You won't be hit with any charges for posting an event, but ticket buyers will pay $0.99/ticket plus 3.5 percent of the ticket price, which includes delivery and credit card processing. If you use your own credit card processor or PayPal, the site will give you 2.5 percent of the ticket buyer's service fee. This site also gives you the option to purchase pre-printed tickets for $0.10/each.
Eventbrite
Arguably the most well-known event management site, Eventbrite attracts a variety of users — from those planning a family get-together to massive live concerts. The site gives users real-time analytics like sales and check-in data from desktop and mobile devices, in addition to a slew of other features.
Known for its intuitive functionality, Eventbrite boasts 50 million active ticket buyers to the site each year and has SEO that's hard to match. It also provides resources like ebooks, blogs, guides, courses, tip sheets, and webinars to help users succeed with their event promotions.
The site has also partnered with Facebook to allow users to purchase tickets directly through the site/app, expanding its reach. That integration has doubled Facebook-powered events since the integration was launched.
Pricing: There are three plan options: Essentials is 1 percent plus $0.99/paid ticket, Professional is 2.5 percent and $1.99/paid ticket, and Premium provides a tailored partnership for organizers with large and complex events (custom pricing). If you're organizing a free event without ticket sales, it's free to use the system.

Eventzilla
One of the top selling points for this site is the level of customization it gives users, which is something you won't find with every site. Eventzilla offers features like survey questions during registration, discount codes (ex. for VIP customers or early-bird registration), waiting lists, mobile check-ins, and promotion tools for Facebook and Twitter.
All of its digital options help reduce your paper trail and track everything in one place. Think: email invitations, an online display map, and the ability to choose from multiple payment processors. And with their Zapier app, users can integrate with more than 500 apps including Google Sheets, Facebook, Salesforce, and Slack.
Pricing: There's no charge for free events, and for paid events, there are three options: Basic is $1.25/ticket, Pro is $0.99/ticket plus 1.5 percent (capped at $4.99), and Custom ranges in price. You'll also be charged for payment processing fees depending on which one you use. If you choose to use Eventzilla Payments, their fees start at 2.9 percent plus $0.99/transaction.
You can choose to pass on the service fees to your customers, and if you choose to use the site's payment service, you can transfer those costs to the ticket buyer. Also, nonprofit organizations receive a 25-percent off discount.
Regpack
This event management site is a little different than the rest and is better suited for an organization that has several (or recurring) events. Think camps, classes, or events that require multiple registration options. Regpack has a monthly payment structure, instead of per ticket like the rest of the options.
It shines with its form-builder capabilities and also offers surveys you can send after the event is finished. Regpack also allows users to automate their workflow, including running reports, scheduling emails, and other tasks. You can think of this option as a CRM of event sites.
Pricing: They have four plans: Starter is $49/month per admin and allows 200 applicants; Advanced is $99/month per admin with 2,000 applicants; +Plus is $149/month per admin and 5,000 applicants; and Super is $249/month with 15,000 applicants. You can save 10 percent off by choosing an annual plan. Their payment processing rate is 1.5 percent.

Ticketleap
To encourage social engagement, Ticketleap pulls in hashtag mentions from Twitter and Instagram to your event's homepage — hopefully encouraging people with the FOMO (fear of missing out) approach. It's integrated with Facebook, so you can import your event from there, too.
One unique feature to this site is their Selfie Ticket. It requires ticket buyers to take a selfie and present their unique ticket at the event. This makes for a fun, different option to bring your event into the 21st century.
Ticketleap also offers an Events University that covers a variety of topics and questions you might have, including how to market your event on Facebook, how to choose an event hashtag, any licenses you might need, setting your ticket price, and more.
Pricing: They charge 2 percent plus $1 for each ticket, capping the charge at $10. If you use their credit card processing, there's a 3 percent charge. There's no cost for free events, and they also offer a deal for tickets that are $5 or less. You can activate this $5 special in Advanced Event Settings and pay $0.25, which also includes the credit card processing. There are also no fee charges for onsite sales — just the cost of credit card processing.
Use the right tools for your next event
Compare the pros and cons of each of the event sites to see which one best meets your event needs. While we know price plays a role, make sure it's not the only factor you're considering.
Saving a few dollars is only beneficial if you're also getting the event-planning features you need. Most of them offer some sort of free trial, so give them a chance and see what works.
Have a favorite event site? Let us know in the comments below!
Lauren Dowdle is an award-winning writer and magazine editor based in Nashville, Tenn. Her nearly decade-long writing career has covered everything from landscaping to marketing.