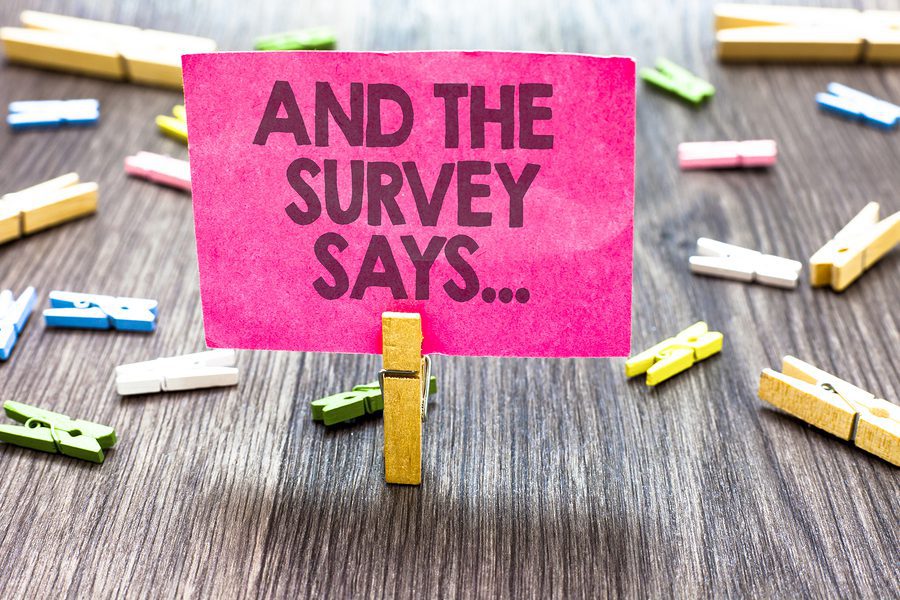 They love you. They love you not. Put down the flower petals because there's an easier way to figure out how customers feel about your business. Online surveys are an effective way to learn more about your customers, from what they want and need to how your company can make their experience better.
So whether you're looking to pick your customer's brain — or even want to get feedback from your employees — these 10 survey tools will help you get the job done.
We've updated our list from last year's picks — check out our 2018 survey tools list here. We've listed these order of the starting plan price, not including free 30-day or custom plans. Also, most of the platforms offer discounts if you pay annually (like 20 percent or more) or are a nonprofit.
Google Forms
Have a Google account? Check. Then you're ready to start using Google Forms to create and send surveys. Or at least that's all you need to begin making surveys with this tool. This option ranks No. 1 on G2 as the best survey software of 2019 and is a great starting point if you're just getting into surveys.
If you have a logo or photo you want to use in the survey, Google Forms will pull colors to complement the image — or you can choose from curated themes. Google surveys allow for multiple choice, checkbox, dropdown, short answer, paragraph, linear scale, and multiple choice grid questions. You can also incorporate question skip logic, which shows a specific question based off of an answer.
Many enjoy Google Forms because of its ease of use, which is especially nice for people with little to no design or survey experience. However, its simplicity can also limit the ability to configure and customize aspects of the survey.
Cost
Free with your Google account.
Doodle

Although it's mainly known for its scheduling features, Doodle can also be used to create surveys and polls. For example, you can poll employees to see when they prefer to have an event or meeting. Or, you can get customer feedback on which options they prefer — like on a product or service.
Once you have the title and options filled in for the survey project, you can choose things like whether or not you want the results to be public or private, limit the number of votes per option and limit participants to a single vote. Creating the project is pretty straightforward, but if you need a different type of question format or more than a basic poll-style setup, it might not be the best option.
Cost
The free plan provides basic scheduling, hidden entries, and support — but there are ads. Their Private plan is $49/year for one user, and their Business plan is $69/year for one user — and neither have ads.
Wufoo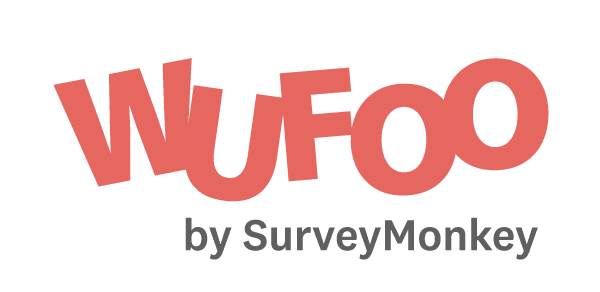 Owned by SurveyMonkey, Wufoo might not have all of the features offered by its parent company. But, it's a cheaper alternative and a little simpler to use since there aren't as many options.
Wufoo has 182 survey templates covering topics like newsletters, satisfaction rating, website feedback, household budgets, performance evaluation, and media usage. Some of their survey templates cover niches (like schools, veterinarian offices, political races, and churches), which can be great if your surveys fall into one of those categories.
While ease of use is one of the main WuFoo pros, the look of the site and its surveys are something not all of its users are fond of; some find it a bit outdated.
Cost
The free plan gets users five forms, 100 entries, 10 fields, one user, 100 API requests, and unlimited reports each month. Paid plans are $19, $39, $99, and $249 monthly. Each price step up brings more entries (1,000 to 200,000) and users (one to 60), and they all allow the max number of fields.
Zoho Survey
If you're looking for a drag-and-drop design option, Zoho Survey might be the one for you. The platform has 25 question types, along with features like skip logic and piping, which allows you to insert custom text from a previous question. Their surveys are also optimized for mobile, helping to ensure they appear correctly on different devices. The survey tool also allows you to add images, star ratings, private group access, and has more than 200 templates.
It integrates with the other Zoho applications and platforms like Google Sheets, Mailchimp, and Eventbrite. However, some users find its overall list of compatible platforms lacking for their data-exchange needs.
Cost
Its free plan comes with unlimited surveys, 10 questions/survey, 100 responses/survey, and more than 200 survey templates. Paid plans are billed monthly or annually and start at $29, $39 and $89 (those prices switch to $20, $25, and $60 if paid annually). Depending on the plan, they include customization features, email notifications, Google Sheets integration, spam protection, and Eventbrite integration.
Typeform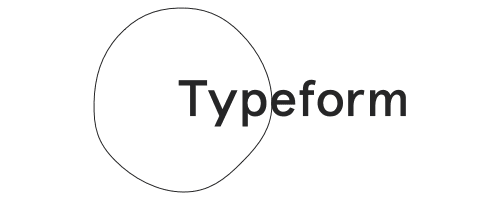 Looking to get the conversation started with customers? Typeform's surveys have a laid-back feel and one-on-one question approach that might help spark that relationship. Its fresh, intuitive design keeps it looking current for both the user and respondent.
When looking for the perfect template, you can choose from categories like feedback, satisfaction, lead-generation, forms, polls, and other types of surveys. It integrates with apps like Mailchimp, HubSpot, Google Sheets, Slack, Trello, Salesforce, and Facebook pixel.
Some users find the autosave feature to be slow, causing them to lose work if they try to move ahead before it catches up. Not a glitch, but that's just something to be mindful of if you use this option.
Cost
The free Basic plan comes with 100 responses/month, basic questions type, metrics/reporting and 10 questions/typeform. They also have a Pro plan for $35/month and Pro+ for $70/month. Those plans go to $30/mo and $59/mo if pre-paid for the year. Both plans have unlimited responses, respondent notifications, logic jump, and a custom thank you screen.
SurveyGizmo

Don't want to feel restrained on what and how you ask customers questions? SurveyGizmo says it has hundreds of question types, formats, and styles to choose from. You can also use their API to create custom question types to gather the data you're looking for.
This platform automatically reformats all of the survey questions to ensure they appear correctly on mobile devices (one question per page), and respondents can even submit photos with camera access through the platform.
Some of the external app integrations don't link up as smoothly as users may like, so it's important to check if your platforms are compatible with whatever survey tool you choose.
Cost
The free plan gives users three surveys/month, unlimited questions per survey, 100 responses and one standard report. Its Explorer plan is $35/month, Adventurer is $135/month and Voyager is $240/month. They provide unlimited surveys, questions per survey, and responses.
SurveyMonkey

Probably the most well-known survey tool, SurveyMonkey has a modern, user-friendly interface that walks you through the entire process. The tool has more than 100 templates and more than 2,500 questions. You can also send out their surveys via mobile, email, chat, web, and social media — allowing you to reach your customers wherever they prefer.
SurveyMonkey has features that help teams, including collaboration on surveys, shared asset libraries, and app integrations. There are a wide range of options and features (especially with the paid plans), but that can also be overwhelming if you're new to surveys. As the saying goes, "More options, more problems," or something like that.
Cost
Their Basic plan — which falls under their Individual plan options — is free and comes with an unlimited number of surveys, 10 questions/survey, the ability to view 100 responses/survey and three collectors/survey. Their Individual plans include the free option, Standard for $37/month, Advantage for $32/month (but billed annually at $384/year) and Premier for $99/month (also billed annually at $1,188). Team plans start at $25/user per month (these plans are also billed annually) and include collaboration and management features.
Arbit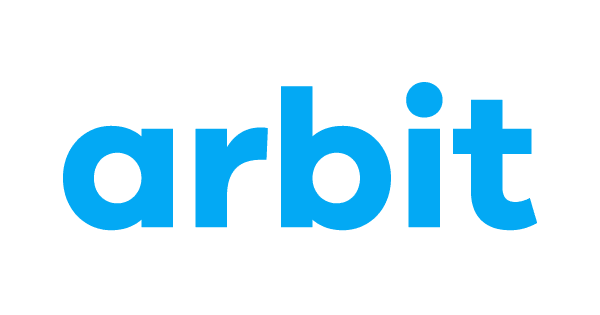 Never heard of Arbit? That's not surprising, since it just got its start about three years ago (compared to SurveyMonkey's 20 years in the business). Even its site doesn't say much about its features and capabilities. But yet it has a perfect rating on G2Crowd and is one of the highest performers on its chart of best survey software (although it only has 20 reviews compared to SurveyMonkey's nearly 15,000 reviews). So what's the deal with this newbie?
Its focus on customer service and support is one of the top pros across the board for its users, and many say they like the quality of the surveys and the usability. Arbit sources respondents to help its users find quality responses, and it also offers consulting services to help build surveys and better analyze the data.
It's not as well known as the other sites, but it obviously has some perks that are helping this tool get its name out there.
Cost
The free plan gives users one campaign/month, up to three campaign edit questions per poll, 100 responses/month, and includes advertisements on the thank you page. Their Basic plan is $49/month, and Premier is $129/month — both come with unlimited campaigns.
Nicereply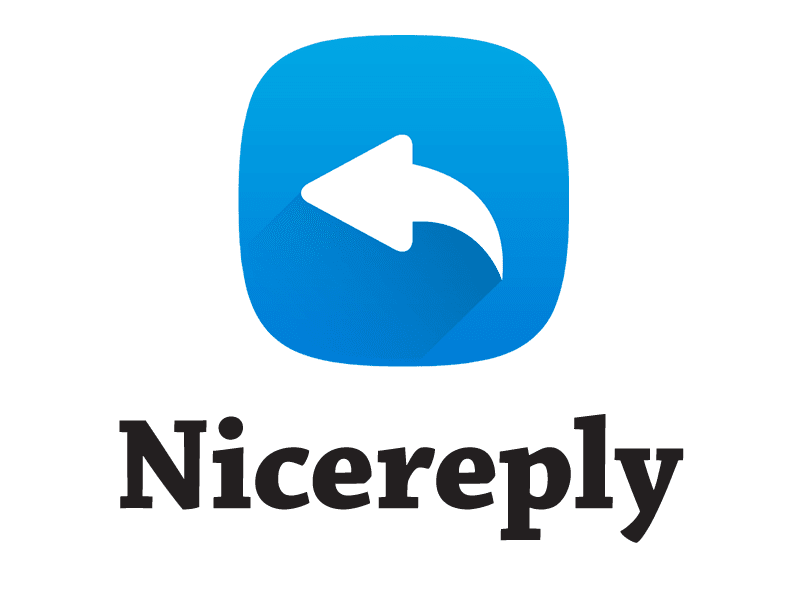 Do you know what type of software you're looking to create? If it's a customer satisfaction score (CSAT), customer effort score (CES) or net promoter score (NPS), Nicereply has you covered, considering they focus on these three formats.
Once you create the satisfaction survey, you can send them through a link in your regular email, or you can automatically trigger a survey once they complete an action. And after the real-time results start pouring in, you can also track which departments or individuals are performing the best with customer satisfaction. I'm sure Joe in sales would love to hear he's number one!
Some users wish the tool had a pop-up feature that asked customers if they were sure about their survey answer if they clicked a low score or frowny face, since there can be user error.
Cost
Plans include Mini for $49/month, Start for $99/month, Grow for $199/month and Business for $299/month; pre-paying for the year saves you 20%. They range from 100 responses/month and three users to 2,500 responses/month and 50 users.
BirdEye

Another platform that offers NPS and CSAT surveys, BirdEye allows you to collect feedback via email, websites, SMS, and other outlets. You can create surveys to find out about the customer, employee, product, and brand experience.
Its intuitive reporting gives you the chance to view data by metrics like the question, over time or by location to identify trends. And if it detects a detractor (someone who has scored the company poorly), it instantly alerts you so you can address the issue promptly.
Some users share it takes some time to get use to the interface and found it can be difficult navigating between master and client settings.
Cost
They have plans that include surveys for $149, $250, $300 per month. There are discounts for multi-location businesses, and single-location business that wanted surveys would pay $3,000/year.
Lauren Dowdle is an award-winning writer based in Nashville, Tenn. Her decade-long writing career has covered everything from landscaping to marketing.