LinkedIn has proven to be an invaluable resource in the professional community for industry networking, talent sourcing, and B2B marketing. With every strategy, there is a right way and there is a wrong way. In this article, we will go over how small business owners can utilize LinkedIn marketing to its full potential.
LinkedIn Recruitment Marketing for Small Businesses in 2017
The days of strictly sourcing candidates from third party companies, recommendations, and an old stack of business cards have been numbered for a while. LinkedIn made the opportunity to connect with other industry professionals easier than it ever has been.
Small businesses don't have the resources to conduct hours of interviews with multiple candidates at a time. They also don't have the luxury to make hiring mistakes. Not only is each mistake costly, since small businesses only consist of a handful of employees; each new employee has to be an excellent fit. Time is precious and recruiting is very important for small businesses.
Luckily, employee screening and recruitment are made easy on LinkedIn. Small business owners can search for candidates based on city, industry, prior experience, down to the specific school they attended for undergrad. There is no need to pay any fees or hire a third party recruiter if you are willing to spend a few hours gathering a batch of potential candidates and then qualifying them for your opportunity.
It is very important to have a strong presence on LinkedIn, for both your personal profile and company profile, in order to make a good impression on these candidates. Keep in mind, this may be the first time a candidate has heard of your company, and their first steps are to check out your LinkedIn profile, your business profile, and even your company's website.
LinkedIn B2B for Small Businesses
LinkedIn plays a very important role in helping small business owners sell B2B products. The platform essentially leveled the playing field and gave large businesses and small businesses the ability to grow their respective businesses.
For example, if your product is a lead generation SAAS tool, you could use LinkedIn to find industry professionals that would likely find some utility from it. By narrowing your search down to your target demographic (i.e., account executives working in Finance), you will find a list of people you could contact. The next steps involve having a polished approach so you don't come off as spammy or salesy.
LinkedIn Profile Optimization
It is absolutely imperative small business owners put their best face forward on LinkedIn. As a site for professionals, it is important your profile is completed to perfection, and you have a professional headshot. What separates an optimized profile from the average account is the amount of activity it has. There are several ways to establish credibility on your profile.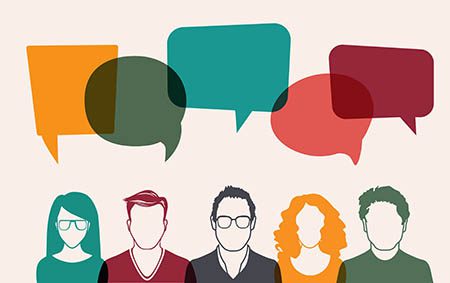 Writing articles on LinkedIn Pulse. These articles help to establish you as an authority, as well as they share some industry-specific knowledge to like-minded and interested readers. If writing isn't in your arsenal of skills, you could hire a freelancer to help you write and edit your writing to create some highly valuable content.
Joining relevant groups. There are thousands of groups on LinkedIn, and each opens access to a pool of professionals. The best groups to join are those in which you have some type of connection. Perhaps your alma mater, honor society, or geographic location have a group set up. If not, this provides you the excellent opportunity of being there to create the group and welcome members. This will establish you as the hub of the community, and it is an excellent way to network.
Connecting with people. LinkedIn has upward of 467 million users. Statistically, it is next to impossible you won't find someone who, at the very least, is willing to discuss professional experiences and network. When adding people on LinkedIn, create a tailored message in under 100 words of why you would like to connect with them to both establish the tone of your conversation and to not seem like a random account adding everyone.
Conclusion
LinkedIn has given small businesses the power of having a recruitment firm, a lead generation firm, and a constant networking event all wrapped up in a seamless platform. In order to take full advantage of everything LinkedIn has to offer, including the ability to collect emails, make sure your profile is up to standards so you come off as professional and as polished as possible. The rest involves executing on these and other similar LinkedIn strategies for your ultimate goal.