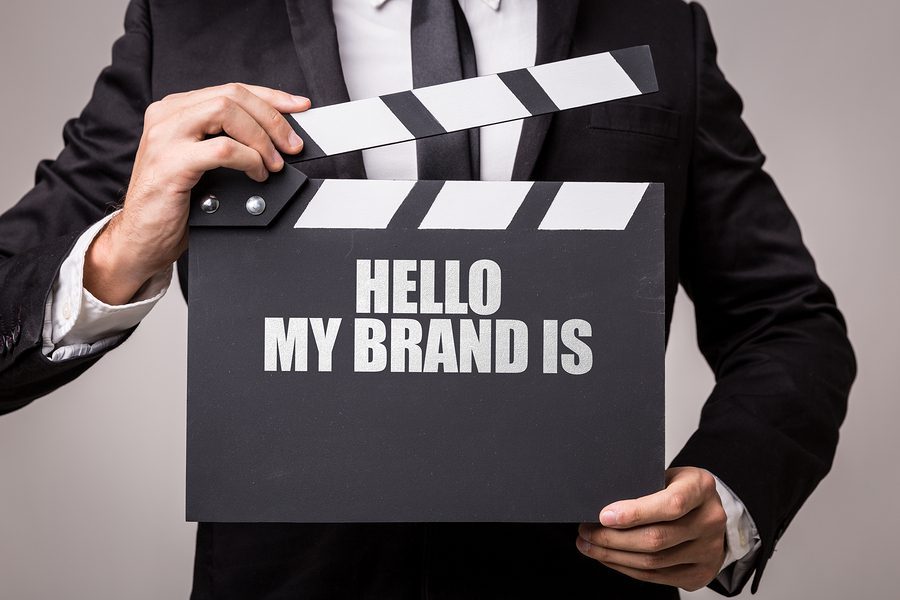 Welcome back! This is part two of our series on how to build a company brand. If you missed part one, we encourage you to start there.
In our first post on the topic, we discussed the importance of a business' brand and how successfully building one can lead to much greater success. Whether you serve a micro target market or a global audience, a focus on proper company branding can help your company achieve its goals.
We also talked about steps one through three in our five step plan. These are:
Step 1: Define Your Brand:

First, business goals must be specified, as well as the values and unique strengths that sets your business apart. Once all these factors have been combined, a roadmap can be created to accomplish them.

Step 2: Define Your Audience:

A company brand without an audience won't do you much good. A brand with the wrong audience won't help either. So step two is to determine who your target audience is, how you can help them, and where they can be reached.

Step 3: Develop Your Image:

The image of a company's brand is very important. In step three, we talked about the need to define the specific traits you want to emphasize and a few specific traits most every brand should exhibit.
Today, we'll conclude with steps four and five and discuss the various ways you can reach your ideal audience, as well as how to optimize your approach and monitor it for success. Let's dive back in.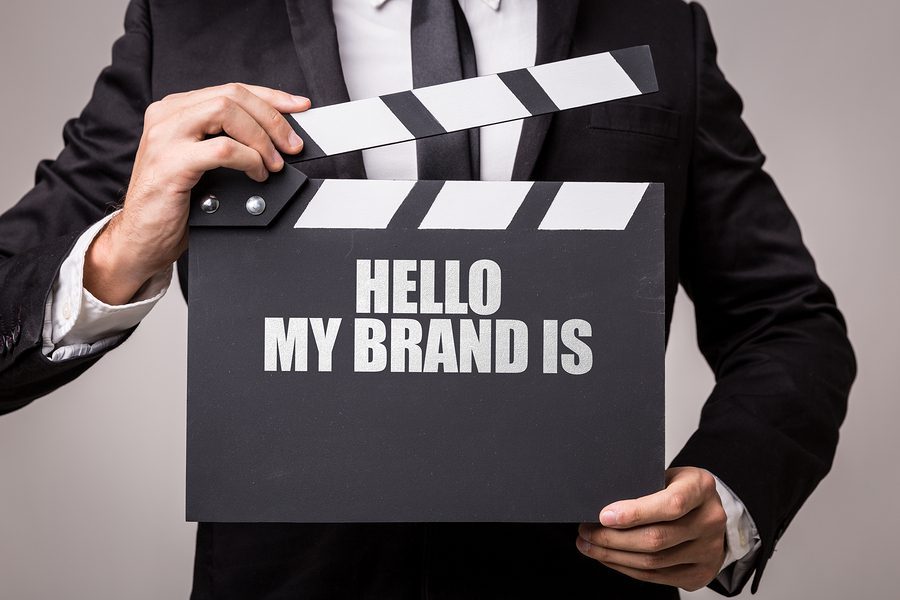 Step 4: Define Your Channels
What are channels? Simply put, channels are the ways in which a business can reach and interact with its audience. These include a company website, social profiles, conferences, and more.
To define your channels, take a calculated assessment of all strengths and audience preferences. Meaning, what does your company do well and where does your audience hang out?
For example, let's say you operate a website design company, known for an ability to craft creative, visually appealing sites. It's a lean operation that only employees 2 other people and outsources other work when necessary.
Based on research, you know that your audience of business owners in the SaaS industry really enjoy short, informative content pieces that get them the information they need quickly.
Armed with this information, you can start to develop a plan to reach them. Maybe you use Instagram, because it's highly visual and the stories function allows you to string together small pieces of content that your audience will find useful. As long as your ideal audience also likes using Instagram, this is a great plan.
You also may choose to stay away from speaking engagements as the time away from the office would put too much strain on your small team and missed deadlines are simply unacceptable.
This is a quick example of how you can strategically choose the channels that will best benefit the company brand. But let's take some time to delve into a few of the most popular channels and learn more about how to use them to propel a business forward.
Your Website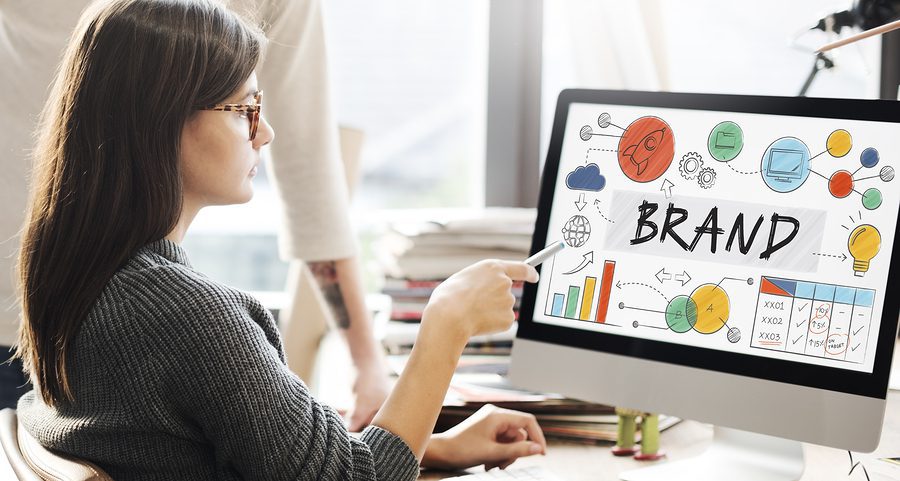 This is a company's home on the web; the only place on the internet that you can have complete control over. You can portray your business exactly the way you want. It's the hub of all things on brand to your business and should include an about page, blog, social links, contact info, and more. Consider adding a section to include information about professional values, accomplishments, and target audience.
Crafting the perfect website that moves a brand forward could be an entire post on its own. But for right now, remember a few things:
Keep it clean and professional.

Avoid clutter as this makes it hard to find important information and isn't visually appealing.

Don't skip the "About" page.

This is where you get to share company values with the audience and let's them get to know you as a company. Use team pictures if possible!

Include professional endorsements.

Do you have any testimonials from previous clients that can be added to the site? How about a full case study about how you helped company X achieve Y? Let your target audience know what the business has accomplished. This helps build trust.

Contact info is a must.

How can you expect to move your brand forward if you don't give your audience the ability to write or call the company about new opportunities? Make sure that contact information is easily found on the website.
Blogging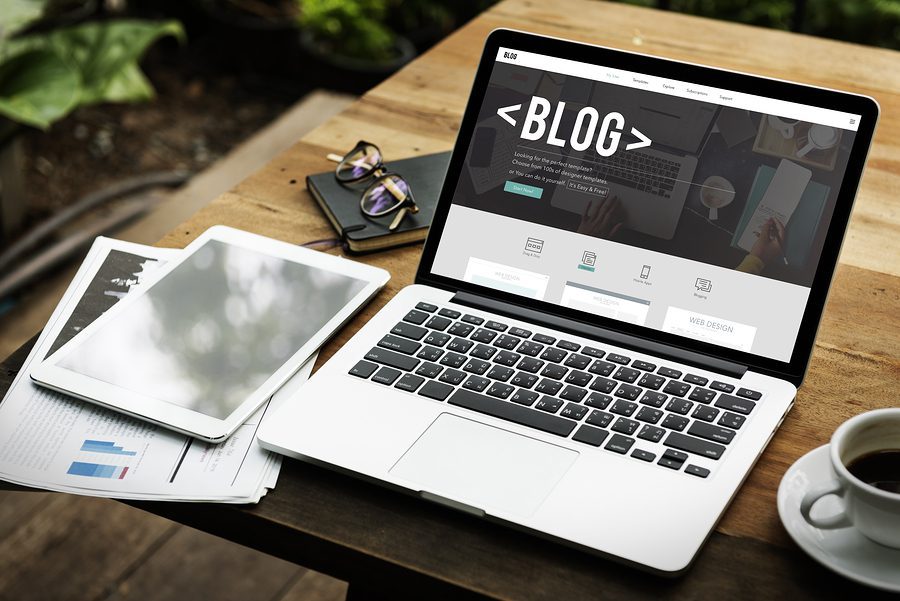 Blogs gained popularity in the early 2000s and is now synonymous with content creation.
This is an amazing way to build authority in a niche, showcase industry knowledge, and attract the ideal audience.
So how should you go about it? That really depends on your business goals and purpose for blogging. But are our general recommendations:
Create a schedule and stick to it.

Whether that means posting every Tuesday and Thursday or just the last Friday of the month, a consistent schedule (remember our point about consistency from part one?) will give you a greater chance of blogging success.

Write about relevant topics.

What is your audience interested in? What do they struggle with or worry about? How can you use your knowledge to address these issues? Blogging is most successful when you can answer the pressing questions your audience has. Do that better than the competition and your company brand will soar.

Consider SEO.

Search engine optimization is a major reason why blogging has been, and continues to be, such a powerful business tool. The more useful SEO content your company creates, the better chance it has of ranking on the first page of search engines. Doing so will help introduce new ideal audience members to your brand. In regard to SEO, remember to use the right keywords, make use of h1 – h3 tags, craft compelling snippets, and write at least 500 words for every post.

Use promotion tactics.

Even if you've written the greatest piece of content in the history of blogging, if no one ever sees it, does it really matter? And with millions of blogs posted every day, the chances of your specific post getting "discovered" on it's own is pretty slim. That's why you need to use promotional tactics such as content syndication, email, and social media marketing to get the word out about your creations.

Blog for other sites.

Your own blog isn't the only blog you (or the writers on your team) can write for. As mentioned previously, there are millions of websites posting content every day. If you can connect with a few that cater to the same target audience as your company, and occasionally write posts for them, you'll get your brand in front of a lot more people that may have never heard of your company before.
Social Media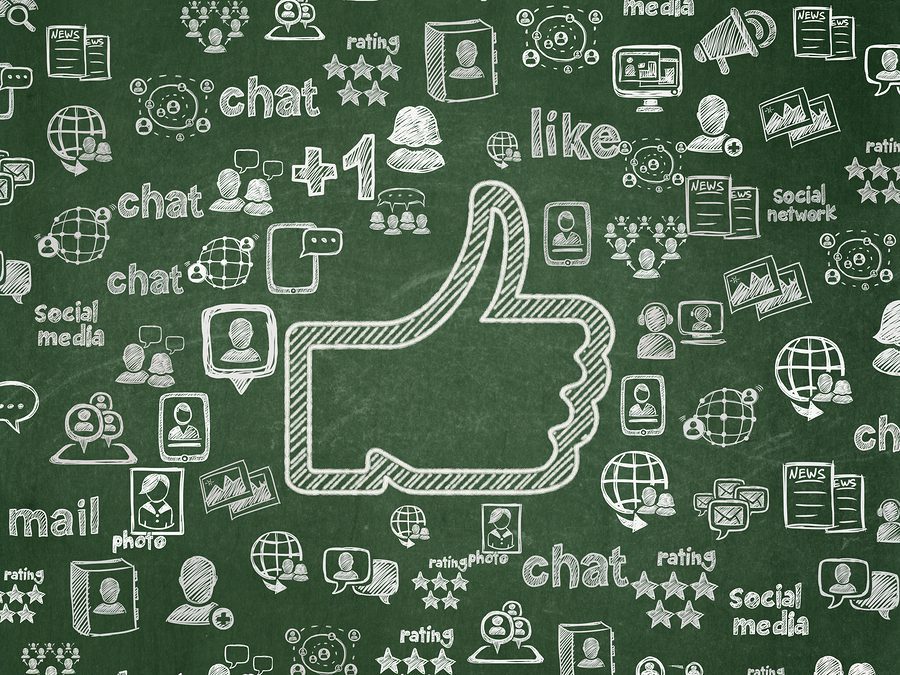 Social media has changed the way we interact and think as humans. And when used correctly, it's an incredible resource for company brand building.
No matter what industry or niche you're in, there are social media groups and users who want more information on the topic. And by interacting with these people on these social sites, you can become their go-to resource.
Let's go over a few quick social media tips for successfully building a brand with social:
Completely set up your accounts.

Just like your website, make sure all company social profiles include information about the business, an appealing profile picture, the audience you serve and contact information. You want your followers to have a good sense of what your company does when they peruse its social profiles.

Post consistently.

Again, posting consistently is key — even more so than with blogging. Even if you only blog once a month, you can still see benefits from SEO. Not true with social media. If you're not posting daily (or at least multiple times a week) you probably won't see much brand success with social media.

Create great content.

This seems obvious, but it's unfortunately overlooked by many. Your ideal audience will only be interested if you give them something worthy of their attention. So take the extra time to craft quality posts.

Keep it social.

Social media is a conversation. And if you aren't interacting with followers, you're doing it wrong. Don't use the company social profiles as one-sided "content blasting" tools. Listen and interact with people. You'll have more success this way and way more fun.

Drive followers back to your website.

Remember, your business website is the only piece of the internet that you actually control.Every social channel, from Facebook to LinkedIn, can change the rules at any time. Profiles on these sites are basically rented land. So try and drive followers back to your company's website and onto an email list.
Email Marketing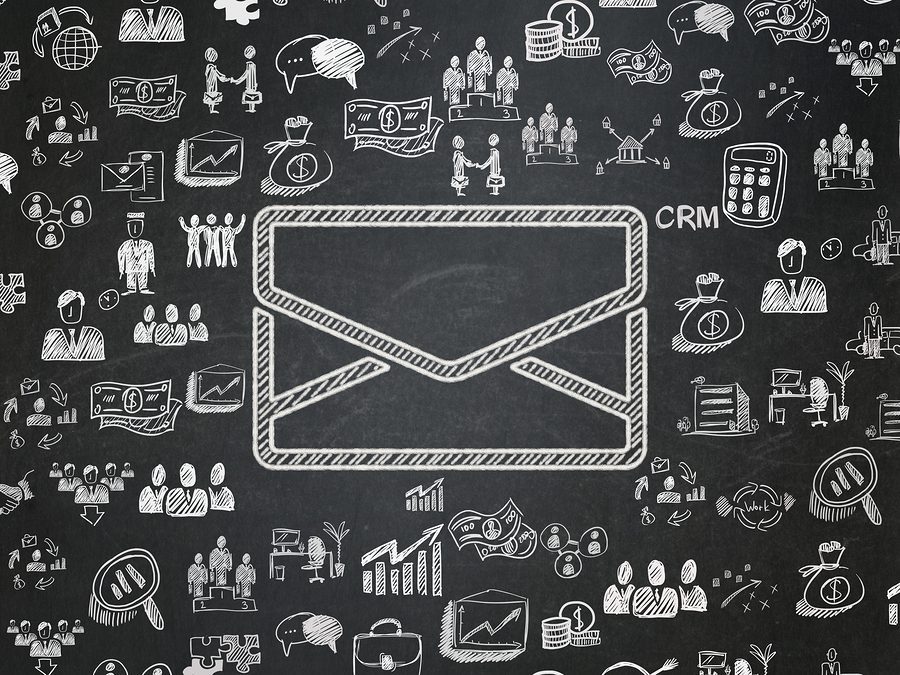 Email marketing, more so than just about any other channel, has the power to really transform a brand into a successful, industry-shaking machine. Not convinced? Studies show that the average email marketing campaign produces an ROI of 122%!
Social media is a great tool, but it doesn't even come close to providing the same potential benefits as email. And like your website, it's a channel that you own, which makes it extra valuable for brand building.
But just like any other tool, email is only effective when used correctly and strategically. Let's discuss a few quick tips on successful email marketing:
Choose the Right Tool:

Effective email marketing can't be done through a normal email provider like Outlook or Gmail. You need to invest in a dedicated email marketing software (like Robly, natch), which includes handy features such as visually appealing, mobile responsive email templates, top-notch deliverability, and reporting data. All of these are essential to successful email campaigns.

Learn to Write Great Emails:

We've written a lot on this site about how to write better emails that produce great results. So make sure you browse through this blog and learn as much as you can! But for some quick wins, focus on writing great subject lines and calls-to-action. These, above everything else, will increase the effectiveness of email marketing.

Personalization:

In the world of email marketing, there's a technique called "segmentation" that has been proven to dramatically boost results. By segmenting your list into different groups (this could be by interest, geographical location, audience type, etc.) you'll be able to better personalize each list member's experience with your company. This, in turn, will lead to greater success with email marketing.

Review Analytics:

We mentioned previously that email marketing software comes with reporting capabilities. These reports are a gold mine of useful information. Analyze data regularly to discover what works best and what doesn't. Then, use these insights to craft better email campaigns the really connect with your target audience and drive results.
Step 5: Monitor and Optimize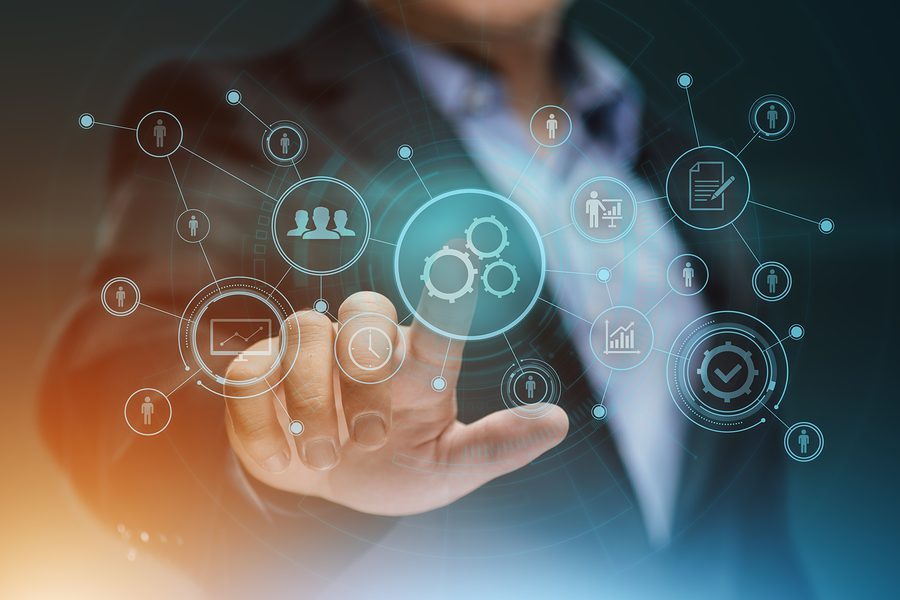 You've toiled tirelessly to build your company's brand. Don't let all that hard work go to waste. Once you've developed a branding strategy and started to implement it, it's crucial to monitor and optimize your approach.
Monitor
By monitor, we mean watching for mentions of your brand — both positive and negative — and attempting to do any damage control if need be.
If you took the time in the beginning to "clean up" the company image and remove any potentially harmful or irrelevant information from social media, blogs, etc., there (hopefully) won't be many damage control situations to worry about. But it's still wise to be prepared.
There are a few different software tools that monitor the internet for mentions of specific keywords or company names. These include:
Remember, the internet is full of negativity and you're bound to run into it on the quest to build a strong brand. In most cases, simply ignoring this negativity is the best approach. But whether you react to criticism or not, ALWAYS act professionally.
Optimize
When we say optimize, we mean make adjustments to your approach and strategy. It's possible that initial company goals will change in six months. If they do, alter course in order to meet the new objectives.
It's also possible that the audience type and/or channels you chose at the start of your branding effort were misplaced. If this is the case, use what you've learned to craft a plan that's better suited to the unique goals you've chosen.
By constantly monitoring your company's brand and optimizing your approach to building it, you'll be able to better accomplish your business goals in the most efficient manner possible.
Take Control of Your Personal Brand
We've covered a lot in this two part series, so let's quickly recap everything we've discussed:
Remember, a company brand is more than just a logo or a fancy website design. It's the story that people tell themselves about a business. When you're able to control that narrative, you'll begin to see real growth in your organization.

The first step in building a business's brand is honestly assessing where it currently is and where you want to take it. Catalogue values and strengths. Then, take this information and map out an approach in a logical, straightforward way.

When you understand what your business brings to the table, you can better define the type of audience you want to appeal to. Every organization's values and strengths vary, as do the kinds of people they relate to.
The trick is to find the right people — those you can help — and discover what they want and where they go to look for it. Armed with this information, you can then craft a strategy to reach these people with valuable information.
After the goals and audience are defined, it's time to really hone the image of your brand. This can be done by either accentuating or developing key traits such as authenticity, consistency, and creativity. Then, present them to your audience in a professional manner.

This leads us to channels. Channels are the different platforms that can be use to connect with a target audience, and include the company website, blog, social media profiles, and email list. The channels you use will depend both on the bandwidth of your business and which platforms your audience uses the most.

Finally, monitor the company brand to ensure that all the hard work you've put into building it isn't wasted and optimize your approach for continued success. Use specific tools to scan the internet for any mentions of the company — both positive and negative. Continue to analyze the data to ensure your approach to branding is effective.
Your Turn
We hope you've enjoyed the guide on company branding and now understand both how important your business brand is — no matter what target market you serve — and how to build it more effectively.
Have you embarked on a true company brand building journey? Tell us about any high and low moments in the comments below. Your insights will be a welcome addition to this guide!
Jacob Thomas is a freelance copywriter and content marketer based in Bend, OR. His professional writing approach has helped numerous businesses gain more traffic, leads and sales. To contact Jacob, visit www.jtcopywriting.com.