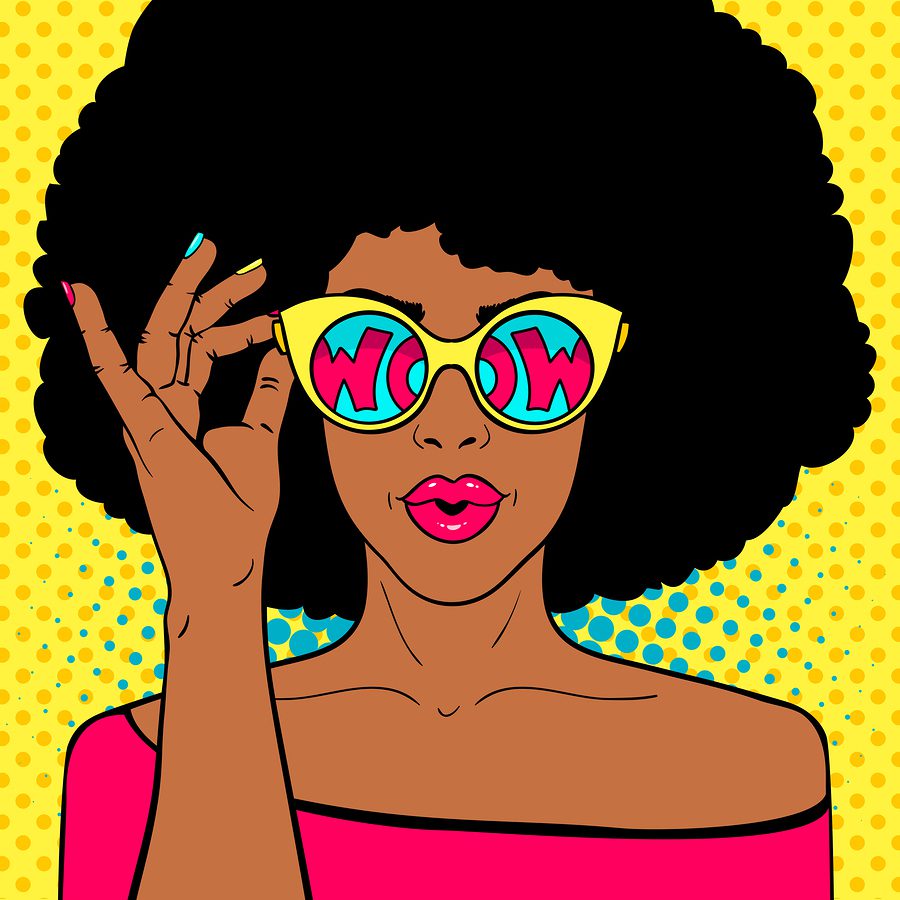 When it comes to ways to wow your customers, no one ever gets excited about a mediocre experience – check Yelp if you don't believe us.
It's the times that a company goes above and beyond that make a lasting impression on people (and get those positive reviews on the web). And the brands that figure out the secret to providing stellar service are the ones with higher engagement and customer retention rates.
Ready to figure out how to achieve that wow factor?
Start by offering a next-level experience with your email campaigns. That means going beyond just using built-in tools like email automation and segmentation and really stepping up to rock their socks off.
We've put together six of the best ways to wow your customers using email marketing.
1. Send Shockingly Fast Responses
We're living in a world of instant results, folks. It just takes one click to buy a new outfit, pay a bill, or watch an entire new season on Netflix (OMG Stranger Things you guys). We are living in an era where the expectation for action is damn near instantaneous— and you have to keep up.
When a customer sends an email to a company — whether it's a question, problem, or even a compliment — they may or may not expect a quick response based on their experience with other companies in a similar field.
However, a staggering 41 percent of companies don't respond to customer service emails, and for those who do, the average response time is 15 hours and 17 minutes. On top of that, only 11 percent are able to answer the customer's questions in full the first time. There's absolutely nothing impressive about those stats. In fact, we'd go so far as to say they're dismal.
We've all heard the email marketing rule to respond to messages, at the very least, within 24 hours. But to impress customers, replies should be sent so fast they get whiplash. We're talking about within an hour or two (that's what we aim for here at Robly).
Even if the question requires a bit of digging, let them know you've received their email and are working on finding a solution— it's perfectly fine to say "Hey I'm not actually sure, let me look into this and get back to you ASAP." Once the issue is resolved, follow up to make sure everything is still going smoothly. That shows you care about them and helps build a lasting partnership.
Using a CRM tool, if you aren't already, can make managing customer service tickets much more effective.
2. Find the Answer
We've all been asked something we don't know the answer to — and that's OK. But what isn't acceptable is simply telling the customer, "I don't know," and leaving it at that.
If they ask about something that's beyond your scope of knowledge, turn to someone who does have the answer. Let the customer know you're working on finding the information and will get back to them shortly — and then actually follow through.
3. Give Them More Time
It's nearing the end of their free trial and they never used it. Or they put something in their cart and never purchased. Bummer.
Unless…they receive a follow-up email asking if they need any help getting started and an offer to extend the trial for another week. Or a discount code to complete that purchase. Now we're talkin'.
These are great ways to show potential customers that you're willing to help, you care about them, and are willing to give them what they need. Winning!
Extending trials is also beneficial because the longer they use the trial, the more they'll come to love and need it — meaning they'll be more likely to convert. As far as offering discounts go, you're much more likely to get repeat sales from existing customers.

4. Ask for Feedback
One of the greatest resources for marketers is customer feedback, whether it comes from surveys, online polls, or emails. Use feedback to improve the user experience, boost engagement, and build loyalty. Feedback can also help identify customers who might be thinking about leaving or are unhappy with your products and/or services.
Those are all great benefits for an organization, but how does collecting feedback impress the customer? We all want to feel heard and that our opinions count, and that's exactly what feedback does. Contact both happy and unhappy customers to see how you're doing to show them what they say matters.
Here are types of questions to ask customers:
What are we doing well?

What could we do better?

What's something we could help you with?

On a scale of 1 to 10, what rating would you give us?
Collecting the responses is only the first step. The important part is what's done with the feedback. Thank the customer for sharing their insight, and address any issues they might have mentioned. Customers don't want to just share their thoughts: They want to see the company take action and fix things they said were wrong or could be improved.
Organize those customers and when you do make a fix or improvement, email them directly to let them know. That kind of personal touch to let someone know you fixed a problem they were having goes a long way.
5. Use Their First Name
We all like the sound of our own names (unless you don't actually like your own name, in which case, wamp wah). It adds a personal touch to any conversation, whether it's in-person or online.
This strategy may seem like par for the course anymore, but so many marketers still fail to implement it in their email marketing. And perhaps not surprisingly – 84% of the email addresses sent to by Robly users don't have any first name data associated with them!
So take a tip from us: make sure you are collecting first names along with your email addresses whenever possible.
Adding someone's first name to your email campaigns doesn't have to be done every time, but this technique is a good one to add in regularly – especially for emails with a call to action like fundraising, feedback requests, or re-engagement emails.
Whether it's in the email subject line or at the top of the body text, adding a first name will catch their attention and help them feel more connected to the message from the get-go. Keep that friendly, personable tone going throughout the email to continue that connection.
At Robly, we make adding a first name easy. Simply place your cursor where you want the name to go and click "Merge Tags" in the text editor. And that's it. We love any chance to make your job easier, especially when it also improves the customer's experience.

6. Stay Relevant
Beyond knowing (and using) names, show you also understand your customer's interests. This is a great way to impress them. We've all seen emails that say something like, "We saw you liked this article on holiday recipes. Check out these videos on how to cook a mouth-watering turkey."
Use data to show them similar content, products, or topics to keep them engaged and connected to the brand. More companies are incorporating this technique into their email marketing, but it still has the wow factor.
Any way to personalize a campaign is worth the effort. That's what sets the good and the great email marketers apart.
7. Predict Customer Needs
You know your product — and your customers — better than anyone else, so put that knowledge to good use by thinking about where they get tripped up and predicting what they'll want or need throughout the buyer journey.
Use feedback and metrics to anticipate where they might have issues. Is there a part of your onboarding process that takes too long? Are you getting the same question over and over and over again? Find ways to fix those problems and snags to make the process like butter — smooth as can be.
How? Proactively address potential issues by updating support tutorials and/or knowledge base, or sending content directly via an autoresponder that delivers a solution right as they need it.
Send a compelling offer just as the free trial is running out or once an item is added to the  shopping cart to encourage a buying decision that's in your favor. It doesn't help either side if someone is stuck in decision-making limbo.
Continue using your data to get a better idea of what content and campaigns work best so you can constantly improve the process, moving them through the journey at a solid pace. Put your customer knowledge to good use by giving them valuable information no matter the stage.
Do you have more tips for how to wow your customers with email marketing? Tell us in the comments, pretty please!
Lauren Dowdle is an award-winning writer and magazine editor based in Nashville, Tenn. Her nearly decade-long writing career has covered everything from landscaping to marketing.