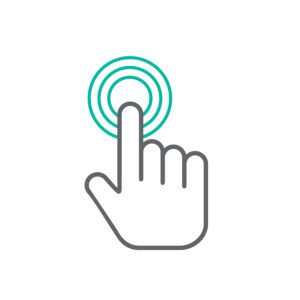 Using buttons is a great way to get more clicks.
We're taking some of our most frequently asked questions from our Support channels – as well as some of the features we think are super handy but underused – and highlighting them here on our blog.
Buttons are much better than text links when it comes to a solid Call to Action – we're going to show you how to add them in two easy steps.
Even if you're not using Robly for your email marketing platform, we'll show you examples of why they work better to get more clicks. Perhaps not coincidentally, you'll want to click the button below read more. 🙂

Buttons Will Get More Clicks – in Two Easy Steps
Buttons are, in our humble opinion, by far the best mechanism for creating an effective Call to Action.
Since an overwhelming percentage of your subscribers are reading their email on mobile devices – we're talking upward of 50% – formatting your email for mobile devices is a necessary part of your design strategy.
So let's start by showing you a visual example of why buttons are better than text links.
Here's what a regular text link looks like on a mobile device in an 18-point font: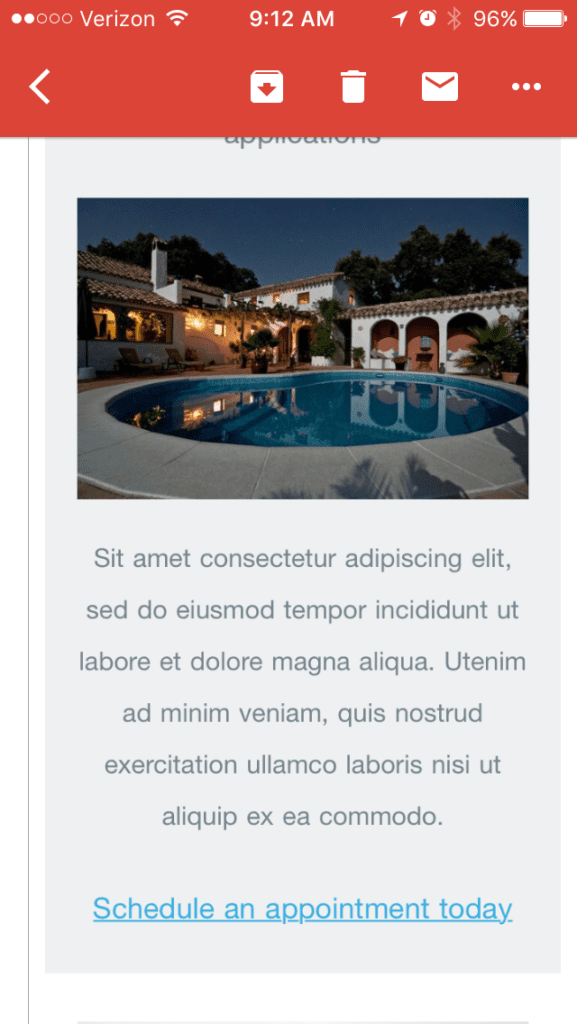 Now let's compare it to a button.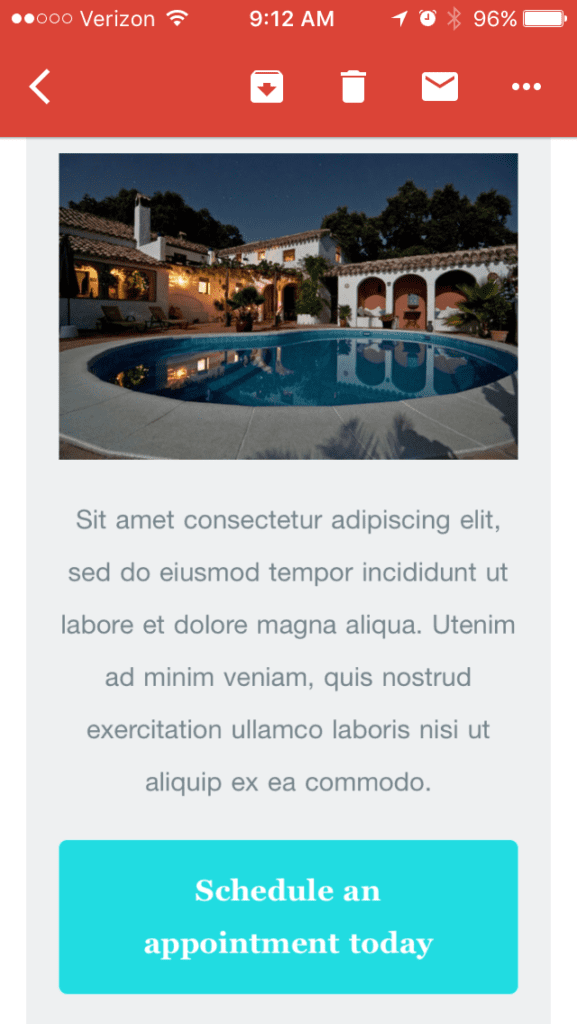 Which one do you imagine is easier to click on from a mobile device? Hint: It's the button.
You should use buttons whenever possible to get more clicks.
How to Add a Button to Your  Robly Template in Two Easy Steps
If you prefer a video tutorial over a written one, go ahead and click here.
1. To add a button to your Robly template, all you have to do is navigate to the Content menu on the right hand side of the screen.
From there click and drag a button module into any of the drop zones – which light up as blue lines – into your email.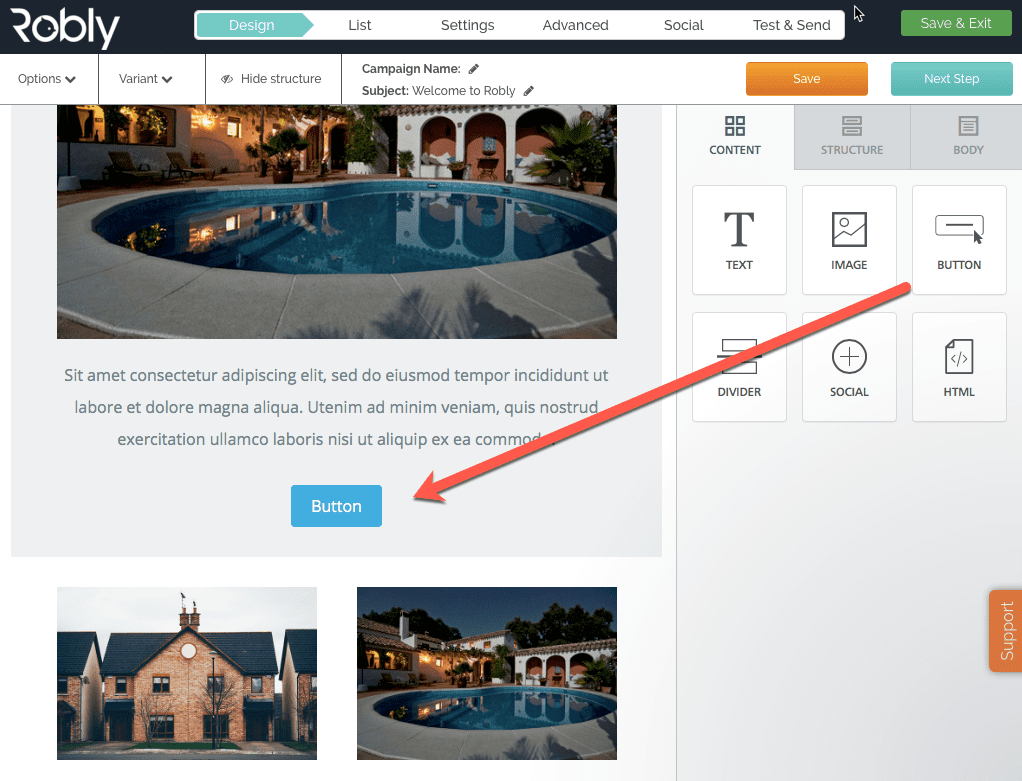 Now, here's where the fun starts! You can program your button to do a number of things:
Open a web page
Send an email
Make a phone call
Send an SMS
2. To get to all of these options, simply click the button once, which loads the menu on the right hand side where you can choose which action the button should take and you can then fill out the parameters based on what you choose.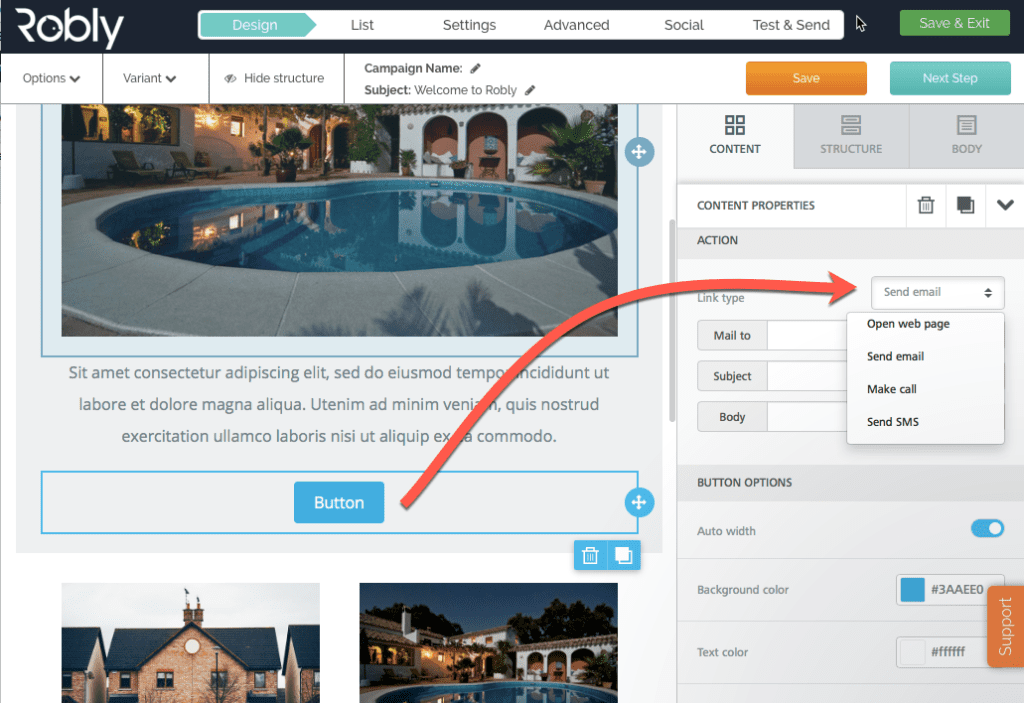 From here you can also update the background and text color – to edit the text itself, just click into the button and start typing.
That's it, you're done!
What other tips do you have to get more clicks? Let us know in the comments below.
-Anne Vickman