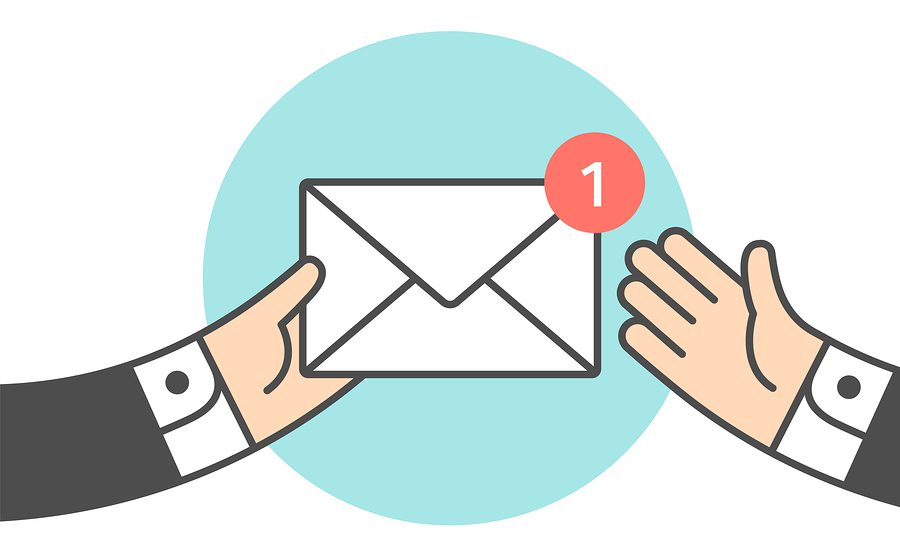 Ah, email autoresponders. They've been called the "the hardest working, unsung hero of content," "the single most effective way to nurture leads," and even the "holy grail of marketing." And all these descriptions are apt — assuming the autoresponder is set up and written correctly, that is. So why build a better autoresponder?
The DMA and Demand Metric found that email marketing produces an ROI of 122%, making email an incredibly valuable tool in any marketing strategy. Autoresponders are a major reason for this. You can set them up and (mostly) forget about them as they work 24/7 for your company.
Don't yet have an autoresponder sequence? You've come to the right place! Not seeing stellar results from a sequence you've already written? You've also come to the right place. In this post we'll give you the complete run down on autoresponders; what they are, why you need them and how to craft sequences that supercharge your business.
What Is an Autoresponder, Anyway?
An autoresponder is a series of emails that send automatically when certain, predetermined conditions are met. For example, when someone signs up for your mailing list, they can be sent a series of emails (typically 3 to 7) that help introduce them to your brand, showcase your best content and, hopefully, turn them into raving fans.
Chances are, you already have some type of autoresponder set up. If you have a welcome email that sends automatically once someone opts-in to your list, you've begun to dabble in the world of autoresponders.
These types of emails are important tools in the modern marketer's toolkit. They allow companies to promote a consistent brand experience and build trust with new leads while freeing up valuable time to focus on other aspects of their business. When your subscribers trusts your brand, they'll be much more inclined to spend their hard-earned cash on your products or services.
Autoresponders can also be used to learn more about your audience. Examine which emails have the most click throughs or just ask your subscribers questions directly, and you'll gain valuable insights.
Creat
e
An Autoresponder Sequence
Ok, we get it; autoresponders are amazing and we all should have one, or several. But how exactly should one set them up? Are there any tips and tricks to crafting a winner? As a matter of fact, there are!
We believe there are 4 main steps that need to be taken to create a successful autoresponder. Follow these steps and you'll start to see the incredible ROI we mentioned above.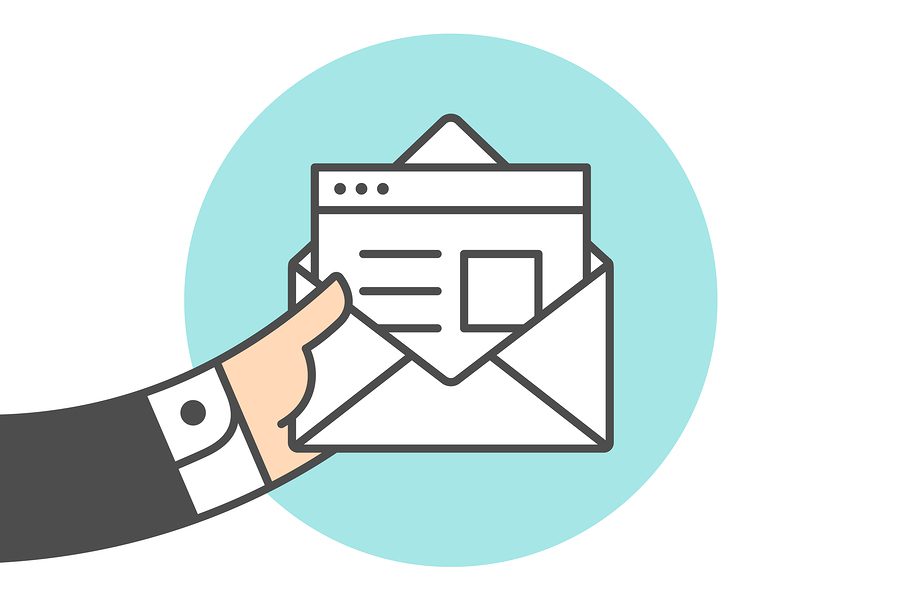 Step 1: Define Your Purpose
The first step is to decide what the purpose of your autoresponder sequence will be. What is it you hope to accomplish by writing these emails? What do you want to convey to new opt-ins? What should they feel after they read your sequence? If you don't know the answer to these questions, take some time to think about them BEFORE you do anything else.
Typically, the purpose for your autoresponder will fall under one of the following categories:
The Relationship Builder.
A welcome sequence is a great example of a relationship building autoresponder. When someone first signs up for your list, you can send them a series of emails to introduce them to your business. Every email list really should have a welcome sequence set up. When you build relationships you also build trust. People buy from companies they trust, so the relationship builder sequence is important.
The Authority Builder.
You may want to create an email sequence that helps build your brand's authority within your niche. This can be done, for example, by offering a free email course to all new subscribers. This strategy also gives you the option to promote the actual email sequence as a lead magnet. Meaning you can use the free email course as an enticement for prospects signing up for your list.
The Profit Builder.
If you want to sell more products and/or services, the profit builder email sequence is the way to go. When you write the profit builder, everything is geared towards creating a
solid sales pipeline
that makes sales on autopilot. The benefit of these kinds of autoresponders is obvious
— money!
The Profit Multiplier.
These sequences are unique because they are sent out to your current customers, people who've already paid for your product or service rather than new leads, and attempt to sell them more products or services.
For instance, you can offer an advanced course that dives deeper into the concepts outlined in the previous course they've already purchased. This is known as an upsell sequence. A cross sell autoresponder is also an option and can be created to sell different but related products to your current customers.
Oftentimes, these different sequences can be mixed together to accomplish multiple purposes. Case in point, if you craft a relationship building autoresponder that welcomes your new prospect into your world and shares some useful info, you can then you use the last email of the sequence to push your latest product.
List Segmentation
Once you understand the purpose of your autoresponder, you need to segment your list based on these goals. Segmententation is just a fancy term for splitting your subscribers into different groups based on demographics, interests, etc. and can be done when a prospect first opts-in to your list.
Today's consumer demands a much more personalized experience than the consumer of yesteryear. Your prospects want to feel a 1:1 connection with your brand and list segmentation is a great way to start giving it to them. So good, in fact, it's been proven to increase email revenue by as much as 760%!
Step 2: Map Out Your Sequence
Before you write anything at all, you can save yourself a lot of time and frustration if you plan everything out first. You should know how many emails the entire sequence will have, the length of time between each mailing, the content inside every message, and the proper balance of "value" to "sales" emails.
Sequence Length
Some marketers may have 3 emails in their welcome sequence while others may have 100 email autoresponders that span several months after a prospect first opts-in to their list. Ultimately, the length of your sequence will be determined by your goal (see why it's important to discover this first?), your audience, and the amount of content you want to share.
In general, five to seven emails is a good target to aim for. This is usually enough to begin to develop a relationship with your new prospects and offer them substantial value without becoming overwhelmed by an insane amount of emails to write.
This is also more cost effective if you plan to hire a professional copywriter to write the sequence rather than writing them in-house. And remember, you can always add or subtract emails from your list down the road. We'll talk more about how to optimize your autoresponders in a minute.
Intervals Between Emails
Now that you know the total number of emails in your sequence, it's time to determine the length of time between each message. There is no hard and fast rule for how quickly to send your emails and everybody has an opinion on the "right" frequency. But the truth is, the interval length will depend on the type of email sequence you plan to send and the audience you'll send it to.
As a general rule, don't space your emails any further than one week apart. Any longer than this and you won't be able to build much of a relationship. Somewhere between one per day and one every two or three days is a good target to aim for as long as your subscribers have enough time to implement what you've taught them within that time frame.
The more often you send, the greater chance you have to build relationships and authority and, ultimately, make more money. But you should always provide value in your emails. Never send more frequently "just because."
The Content
The content within your emails will obviously depend on your niche, the products you sell, what you "promise" your new subscriber when they sign up, and other factors. But, what's true for every niche, product, and promise is that you need to mix up value and sales emails.
When we say "value," we mean something that will be useful to your reader. It could be a tip on how to do a task better or more quickly. Maybe it's a list of your favorite books you read this year. Just make sure your reader will find it helpful.
A "sales email" is exactly what it sounds like: an email that sells your products or promotes your business in some way. These are necessary for your business and more than okay to add to your autoresponder sequences. In fact, one could argue that if you sell something your reader would find useful, you're actually doing them a disservice by not offering to sell it to them. You just want to make sure to give more than you take. A good rule of thumb is the 80/20 rule — make 80% of the content in your autoresponder value-based and 20% focused on sales.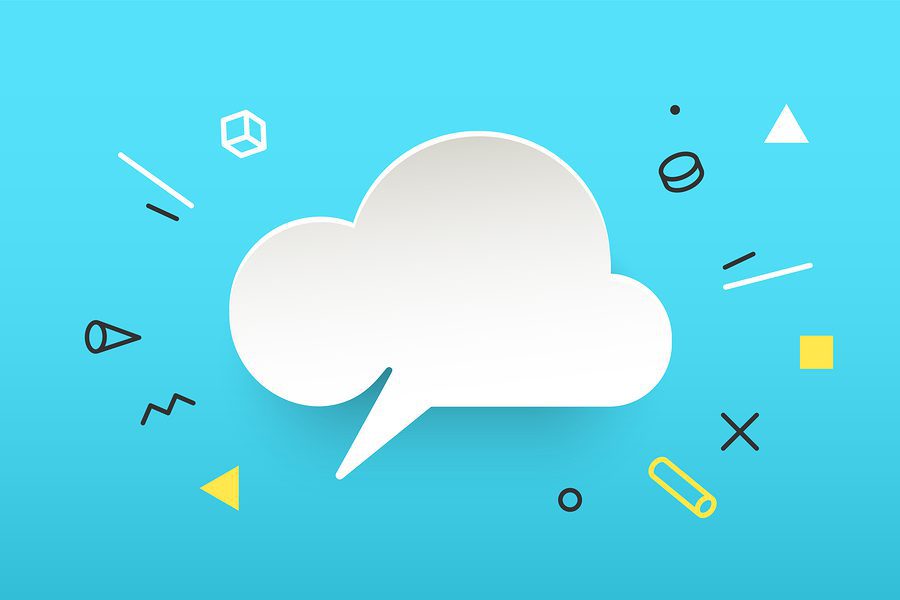 Potential Topics
If you're at aloss for things to write about in your autoresponder, below are a few topic ideas. Just remember, the topics you choose need to be relevant to your reader and align with the goal of your sequence.
About your business/FAQs

Tips on how to do something better (related to your business)

A survey that asks for feedback

The state of your industry

An introduction to your team
Outline Your Sequence
Once you have the length, frequency, and content of your emails planned out, put together a quick outline to keep you on track for when you actually write the sequence. Your sequence may look something like this:
Day 1: Welcome Email.

Thank your new subscriber for having joined your list and introduce your business to them.

Day 3: Value Email.

Introduce a specific problem your subscribers often deal with.

Day 5: Value Email.

Explain a specific tactic to solve the problem previously mentioned.

Day 7: Value Email.

Dig deeper into the problem solving tactic you introduced in the last email.

Day 9: Promotional Email.

Explain to your subscriber what your product is and how it helps them solve their problem.

Day 11: Value Email.

Provide a testimonial of how a current subscriber used your product to help them achieve their goals.

Day 13: Promotional Email.

Give subscribers one last chance to buy your product before you close registration. Be sure to make it urgent.
Step 3: Write Your Autoresponder
Your sequence now has a purpose, you've planned out the length, and have a good idea of the content you want to share in each email. Now the moment of truth is here! Let's discuss a few tips and things to remember when you sit down to write your autoresponders.
It's Not About You
Many businesses fail in this area. Your subscribers, just like all of us, are selfish and really only care about their own problems. It's just human nature. So keep this in mind as you craft your sequence.
Ask yourself, "What do my subscribers need help with?" "What are they interested in and what are their goals?" If you can't figure out a reason why a new subscriber would want to read your email, they probably won't. But if you can get inside their head and really speak to their unique problems, you may just find a customer for life!
Write Conversationally
Writing the way you talk, or, more accurately, the way your prospect talks, is a technique many copywriters and marketers swear by. Why? When you write this way, you're better able to simplify information and convey it effectively. It will also sound more personal and less "salesy" to your subscribers; like they're hearing from an old friend. We trust our friends and you want your audience to trust you.
Even if your goal is to build authority, your subscribers don't want to read an email full of big words they don't understand or concepts that go over their head. So write in a conversational tone and engage your list on their level.
It's All About the Subject line
It's been said that 5x more people will read a subject line than an email itself. Meaning if your subject lines are subpar, you're dead in the water before you've even started. Your subject line needs to catch the reader's attention and give them a reason to open your email. But how do you do this? Here are a few tips:
First, keep your subject lines relatively short (under 60 characters). This will ensure your words aren't cut off and help induce curiosity.

Second, provide value in the subject line. Why should your reader open your email? Because they can tell right from the subject line that they'll receive something worth their while. For example, the subject line "Clueless About SEO? 6 Tips To Get Your Site Noticed" tells subscribers exactly what they can expect in the email and, assuming it's been sent to the right list, will be very useful to them.

Third, write in short paragraphs and don't be afraid of white space. If your subscriber opens your email and sees a giant block of text, they might think that reading your email will be too much work and you'll be sent to the trash bin. Break up your paragraphs and make it easy for the reader to get from one line to the next. Look at this blog post as an example!
Personalization Is Key
The content in your emails should be hyper relevant to your subscribers. That's why we mentioned segmentation earlier — so that you can deliver the right content to the right people more consistently.
In today's digital world, your prospects are inundated with countless emails and advertisements. As such, your readers demand, more than ever before, for brands to provide them with personalized experiences. The company that does that consistently will win their business.
Segmentation is a great way to help ensure personalized experiences, but don't forget to simply use your subscriber's first name in emails as well. It's an old trick, but it helps.
Give Them Something to Click On
If you want your subscribers to buy something, read your full blog post, watch a video, etc, you have to give them a quick and easy way to do so. More than that, your CTA (call to action) needs to be very clear and direct. Tell them exactly what to do or they won't do it.
Deliver What's Expected
Finally, always deliver what your subscribers expect. If they signed up for your list to receive nutrition and exercise advice, don't include content in your autoresponders about anything other than that. Doing so will only serve to frustrate your subscribers.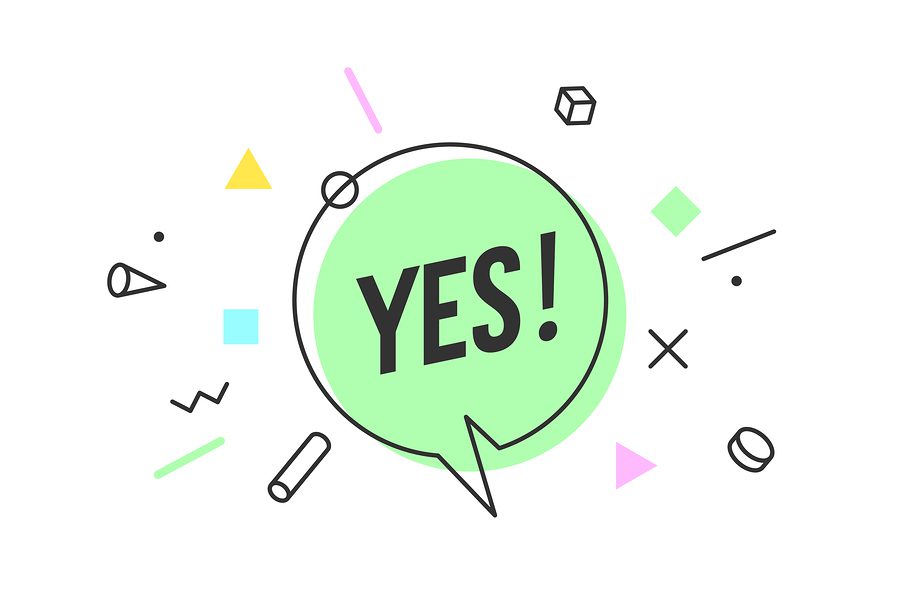 Step 4: Monitor Your Sequence
What? Isn't the beauty of autoresponders the fact that you can write them once and then let them work for you, in the background, without having to do anything else? Sure, autoresponders can potentially do just that for your business. But if you want them to perform at the highest level possible, you need to monitor their effectiveness and look for ways to improve them. But how do you do that? What statistics are most important?
Open and click through rates
The open and click through rates are vital as they can tell you a lot about the effectiveness of your subject lines and CTA's. After your sequence has been in use for a few weeks or so, take a look at the analytics in your ESP (email service provider) of choice. What percentage of your subscribers are opening each email? How many have clicked on your links? Do some messages perform significantly better than others?
Open and click through rates can vary quite a bit between industries, but the general average is about 25% for opens and 4 – 5% for clicks, respectively. If you consistently receive lower percentages than these, it may be time to change some things.
Optimize
So what happens if you don't see the results you hoped for? Or what if you meet industry averages, but want to try for more? It's time to optimize.
To boost open rates, first, look at your segmentation efforts. Are you sure you've sent the right content to the right people? It's possible your subscribers haven't opened your emails because the topics simply don't interest them.
Next, take a good, hard look at your subject lines. Are they enticing and benefit driven? If you didn't already know what the email contained, would you want to open your emails?
Also, consider the time of day you send the emails out. This can play a major role in whether or not someone opens your email. Tools like Robly AI offer artificial intelligence features to automatically send your emails at the most beneficial time. If your current ESP doesn't provide a feature like this, you'll have to go about it the old fashioned way and manually test sending your emails at different times. And don't forget to use OpenGen to boost those open rates quickly and easily.
If click through rates are your problem, then the body copy of your email probably needs work. Ask yourself if the subject matter of the email matches the perceived value of the subject line. Do your messages offer enough value? People don't like to feel tricked or like their time is being wasted. Check your links, too. Are you using easy-to-click-on buttons or text links that might be harder to click on from a mobile device?
Last, is the CTA clear? Does your audience know exactly what it is you want them to do? If not, you'll see less than desirable click through rates.
The A/B Test
When you think you've pinpointed the weak areas in your email sequence, you need to run A/B tests to find out for sure. These kinds of tests allow you to compare two different versions of each email to see which performs better. Just remember to only test one change at a time. If you do more than that, you won't really know why one email performs better or worse than the other version.
How to Deal With Unsubscribes
In the beginning, it might sting to see people unsubscribe from your list. We get it! You've worked really hard to craft compelling content and engage your audience. When they don't respond it can feel like a slap in the face.
Unfortunately, unsubscribes are just a part of email marketing. Every business, big and small, deals with them. But honestly, unsubscribes aren't a bad thing. Your email list is most effective when everyone on it wants to be there. If you let some people go, you'll be able to better cater to your core audience and build a much stronger community.
Remember your business and what you have to offer isn't for everybody and that's ok. Your job is to cater to the people who love what you do. The rest don't matter.
And that's it! When you define the goal of your autoresponder, map out the content, and use the above tips to write emails that connect and convert, you'll start to see amazing results from your sequences. And remember, once it's written, always look for ways to optimize.
Now it's your turn. Get to work and write that autoresponder!
If you happen to be on the lookout for a new Email Service Provider, Robly is a great option. To find out more about our various features, capabilities, and unique offerings, start your 14 day free trial now.
-Jacob Thomas
Jacob Thomas is a freelance copywriter and content marketer based in Bend, OR. His professional writing approach has helped numerous businesses gain more traffic, leads and sales. To contact Jacob, visit www.jtcopywriting.com.