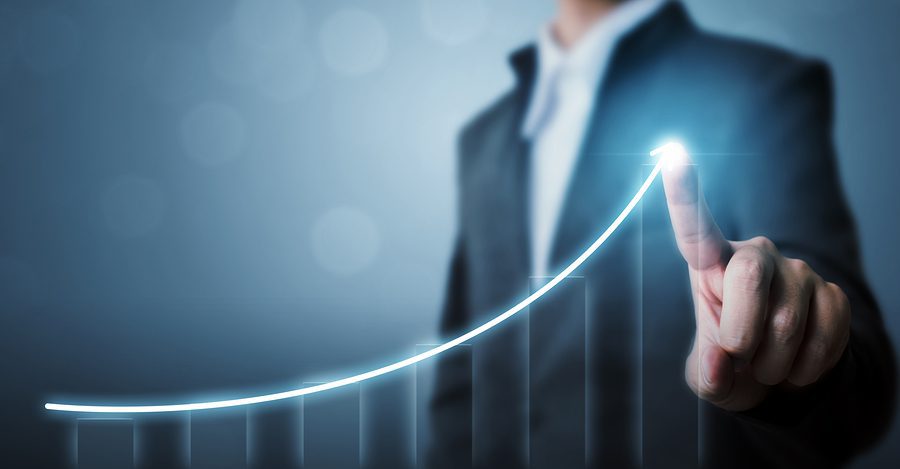 Almost everyone uses email. It's even more popular than social media platforms like Facebook, Instagram, and Twitter.

According to Optinmonster, email has 40 million more users than social media.

But did you know that email marketing gets more conversions than any other lead generation tactic?

Compared to social media, email click-through rates are 60x higher. Facebook ads have a click-through rate (CTR) of .07%, while email marketing campaigns have an average CTR of 3.3%.

Even without clicks, email marketing has an overall average open rate of 18%.
Now that the benefits of email marketing are clear, here's how to grow your email list to get your goods and services in front of a bigger audience.
Step 1: Create an email marketing strategy
If you want to grow your email list, you'll want to create an email marketing strategy.
Take a systematic approach: start by researching your target audience and competitors in the market. You can do this by creating target audience personas.

Then, choose an email marketing tool (ahem, perhaps consider Robly during your search!) to manage your email marketing. Robly also has an amazing new technology that helps grow your list 10 times faster than normal.
As part of your email marketing strategy, you should sort your audiences into segments and tailor emails to each audience.

For example, you could have an audience segment who purchased product A and another audience segment who did not purchase product A. For those who did purchase, the email could encourage them to consider buying add-on/relevant items related to the product; while the other could include an additional incentive offer that would encourage them to buy the product.

You'll also have to research and test which times of day are best for sending out emails, and create a schedule. Research when your target audience opens emails or use A/B testing to test different offers or subject lines to see what performs best with your audience.
Step 2: Use your website
You website offers several opportunities to grow your email list. The most common strategy is to require an email address on your contact or signup form.
You can also collect emails at checkout, or through exit intent popup forms. Alternatively, create a useful tool or resource (lead magnets) on your website, like a downloadable ebook, whitepaper, or checklist, and get people to sign up to use it. Stick to evergreen content if possible — anything that has timeless value is a great starting point.

You can also use our new feature, RoblyID, to collect and identify anonymous visitors on your website. This technology is new, 100% CAN-SPAM compliant, and easy to implement.

Step 3: Keep your audience informed
Having regular updates for your existing audience and potential new leads is important. Whether it's a regular newsletter, fundraising updates, or new product announcements, these info blasts nurture your existing customers and audience. It keeps them engaged with your brand by providing interesting or useful information, product updates, or related industry news.

Having a newsletter also offers you another way to attract sign ups and grow your email list. Use your website or your social channels to offer a newsletter. Check out this one from Vimeo as inspiration:

(Source)
You could also create a profiling page to get newsletter sign-ups. Progressive profiling is an extended form on a landing page that captures information about a user in exchange for a personalised experience.

These data points could include their cadence preferences (how often they want to receive your newsletter) or content topics they are interested in, which you can use to personalise your newsletter.
Step 4: Offer something irresistible
Use lead magnets to create valuable offers (oftentimes for "free," in exchange for the person's email address). This is a great technique for collecting email addresses.

Create an irresistible offer like an ebook or whitepaper that contains useful information, a discount code, or a free product. Then, create a landing page where people can download your irresistible offer. Remember that the more valuable your offer is, the more email addresses you'll receive. Users are more willing to share their information if the value exchange is something they're unable to find elsewhere and worth their time.

Step 5: Encourage shares
If you already have an email list, even just a modest one, you can use this to grow your list even more.
As part of your email marketing strategy, encourage subscribers to forward or share your email with their friends and family.
If your email content is useful or interesting, your subscribers won't hesitate to forward it along. Make it easy for them by embedding a forward or share link within a call-to-action (CTA) at the end of the email.
Include links to your social media pages, too — if you're able to include buttons that automatically share your content to Facebook, LinkedIn, etc., add them!

Step 6: Get social
As we mentioned earlier, email marketing is a better lead generation tactic than social media. But that said, you can use social media to grow your email list. Simply add a sign-up button to your social media page(s) to give your followers another way to connect with you.

For a more proactive approach, use a social media ad campaign to promote your irresistible lead generating offer (which we talked about in Step 4).

For a budget-friendly alternative, host a contest through social media. You'll get more free shares without having to spend on ads. For example, you could promote a "best photo" or "best story" competition on a specific theme.

People will share the competition with their friends and family, who may discover your brand or your page for the first time. If these new audiences like what you've got, they'll sign up for future notifications on fun competitions.

Step 7: Make it personal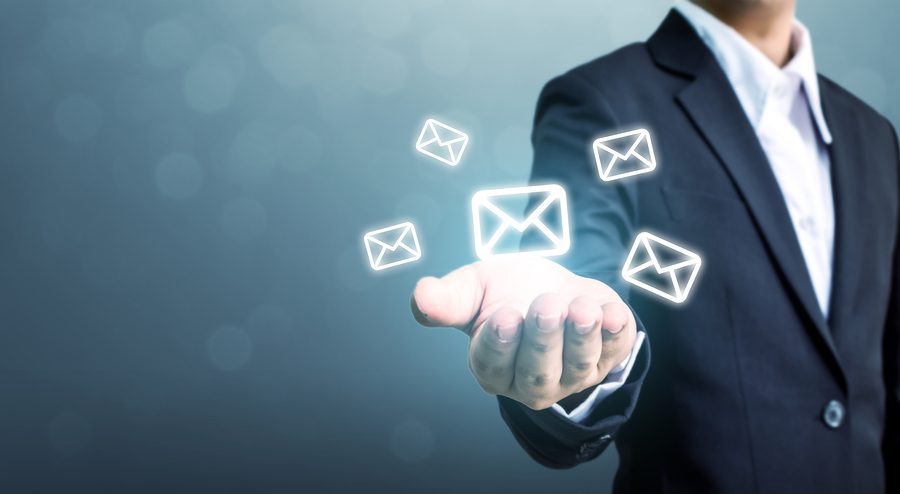 Do you use a company signature in your one-to-one emails? Add a link to your signature that directs to a webpage where the clicker could sign up for your list.

Step 8: Nurture your leads
Now that you've created and implemented some lead gen tactics, it's important to nurture those leads. The best way to do this is by creating engaging email content that is entertaining or useful, and by posting regularly but not too often — balance is the name of the game.

Make sure your emails offer real value to avoid losing subscribers. And always remember to never spam your audience as this is a sure way to get unsubscribes. See our post on the most annoying email marketing practices and how to avoid them.

Michael Bird is CEO and Co-Founder of digital marketing agency Social Garden. Social Garden specializes in data-driven lead generation and marketing automation to grow companies' revenue in different verticals in Australia.