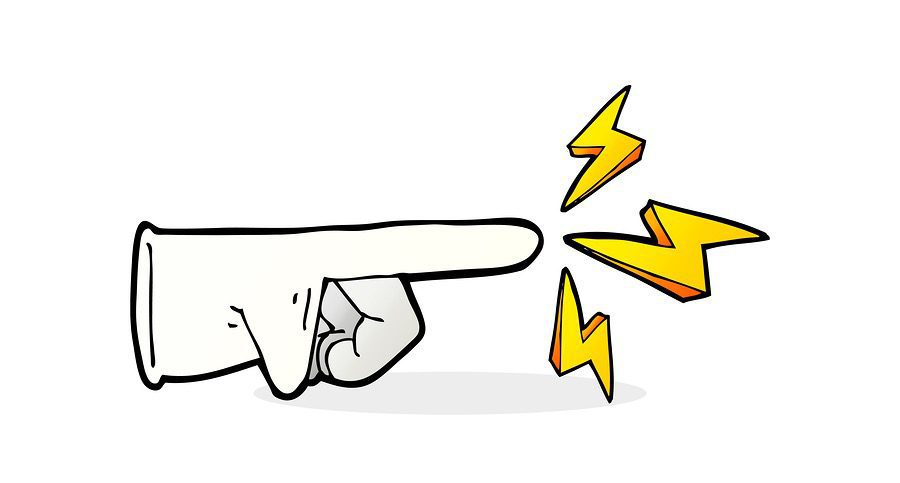 You're up against the clock when it comes to reaching your email marketing audience. People have an attention span of about six to eight seconds, so you need email content that hooks and keeps them reading your messages.
Here are some of the dos and don'ts for creating content that will quickly engage subscribers.
Talk to Your Friends
Think your email text sounds amazing? Try reading it aloud and see if it sounds like you're having a conversation with a friend. If it sounds more like you're reading from a textbook, you need to go back to the drawing board to create copy with a more natural flow.
People trust their friends, so do your best to sound like one of them. They will be much more excited to read something personable, as opposed to something corporate. Here are some ways to achieve that relatable tone:
Speak to one person.

You're obviously not creating email content specifically for each subscriber, but they should feel like that's exactly what you're doing. Write all of your content in second person so you can speak directly to them.

Get to the point.

We all have friends who couldn't tell a short story to save their life: Don't be that friend. Let them know why you're emailing them right off the bat so you don't waste their time.

Delight them.

Build on your relationship and show subscribers you care with thank you,

holiday

, and even

correction emails

. These are the perfect types of emails to let your brand's voice shine through in the content.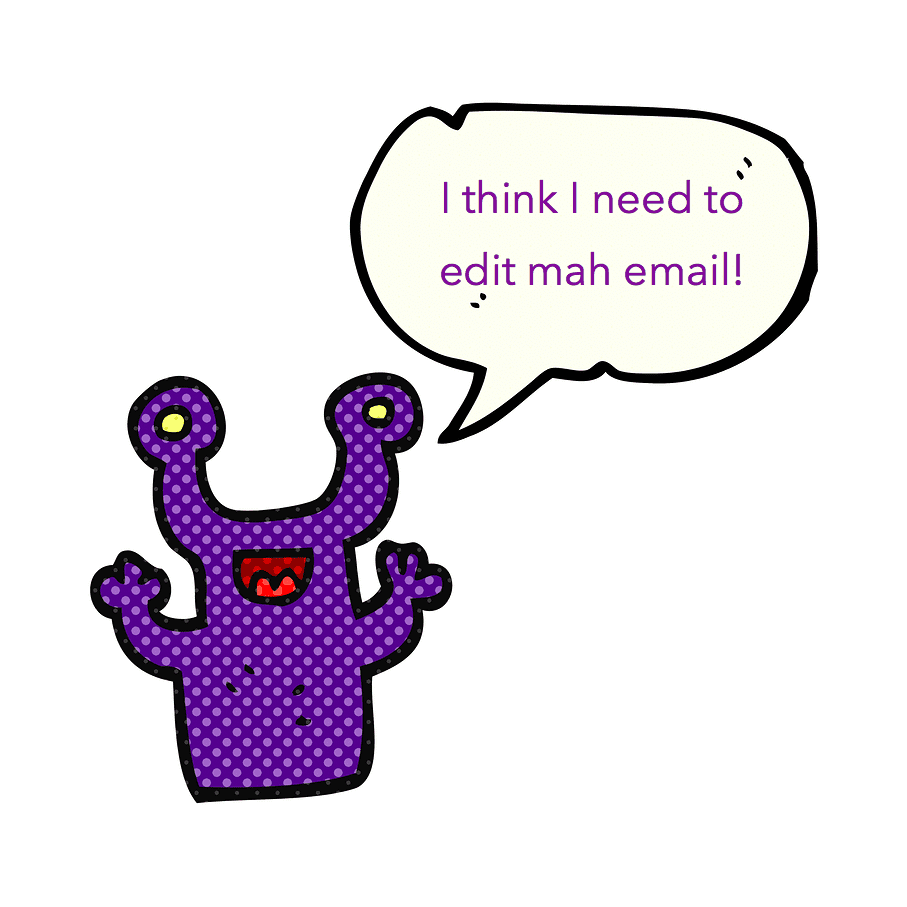 Clear Things Up
Which came first: content or a clever idea? Don't worry, it's not a true chicken-and-the-egg conundrum. But there is a right and wrong way to go about what order you create your engaging message: Your content should come first, followed by incorporating any catchy themes.
Always start by writing clear copy that states the important elements — who, what, and why — of what you're trying to convey. That's the meat and potatoes of your email. You can always sweeten up the message and make it fun or clever once you've created a solid content foundation.
Subject line example:
First draft: 25 percent off summer camp registration for the next two weeks
Final draft: Hot deal! ? Act now for 25% off summer camp!
If you try to start out with something entertaining, you run the risk of creating content that's unclear, confusing, and missing a point — all things we're sure you want to avoid. Keep your message front and center, and you can always liven it up after that.
Hit Your Target
Providing the best content isn't just about what you say, but also who you say it to. One way to quickly engage your customer is to ensure the content hits home with them by sending targeted messages.
For example, a longtime customer probably doesn't want to see an email describing what your company does and how they can get the most from your services. Sending something tone deaf will be a turnoff and make them feel like you don't know them.
Taking a targeted approach has other benefits, as well: 77 percent of ROI comes from segmented campaigns. Here are a few ways to segment your email lists before wowing them with great content:
Job title

Customer preferences

Purchase history

Demographics

Buyer's journey stage
You can gather this information through customer data, surveys or by asking questions when they subscribe to your newsletter. Put all of their feedback and information to good use and watch your analytics improve.
Write Your Pulitzer
A major component of creating solid content is simply being a good writer, and that's a little tricky to teach in a blog post. Besides reading popular newsletters and getting behind the keyboard to hone the craft, there are a few ways to improve the caliber of your email writing.
Everyone has access to the same words — it's just how they are put together that makes a difference. That being said, use an active voice with your writing. It can keep you from creating vague, wordy statements, and more effectively communicates what you want your readers to do.
And while we might all know the same words, not all of them are created equal. There are several power words that are proven to catch people's attention and make a bigger impact. You are probably already using some of these standout words in your subject lines, but be sure to carry them over to your email content, too.
Here are a few examples of those standout words: confidential, certified, freebie, eye-opening, miracle, danger, mistake, and caution. There are hundreds more, so find ones that fit your audience.
Appeal to the Eyes
It's not just what you say but how you say it that matters. Answer this question: Would you rather read a paragraph of text on how to bake a cake or read a bulleted or numbered list with the steps? We're betting you chose the list (we did, too).
Going back to short attention spans, people want information to be spoon fed to them. They aren't going to take the time to read large chunks of text unless it's something they're really interested in. Even if doesn't make sense to include lists in your email, be sure to break up the paragraphs to about two or three sentences so you don't overwhelm them. This blog post is a great example of how to break up content and use lists. ?
Avoid These 6 Email Content Mistakes
It's easy to fall victim to some of the common email marketing blunders when crafting content. Be sure to steer clear of these six mistakes with your next email campaign:
Ignoring preview text.

Besides your email subject line, one of the first things your readers will see is the preview (aka preheader) text. You have limited space, so get to the point, and make sure it's different from your subject line and opening body content. Depending on how and where they view the message, they'll see anywhere from 35 to 140 characters. What you do with this text can determine if they open the email or not.

Salesy content.

Your content should always focus on the customer and what will provide value to them — not your product or service. While you might want to promote something, you need to tailor the message to show subscribers why they should care and how it benefits them.

Loss of branding and/or voice.

Besides the look and feel of your newsletters, the thing that should help your subscribers recognize it's you is the tone of the content. Is your brand known for its comical, lighthearted side, or is it more of a to-the-point voice?

Too many CTAs.

A clear CTA (Call to Action) is key to creating an effective email campaign, but you can have too much of a good thing. Including several CTAs can confuse readers, keeping them from clicking on anything. Make it simple, and put the focus on one CTA.

Too much content.

Think of emails like your elevator pitch. It needs to be short, sweet and to the point. Provide links for customers who want more information, but don't try to squeeze it all in an email. About 200 words per email is a good goal.

Failure to test.

Personalization is a great way to connect with your subscribers. But "Hi [FIRST NAME]!" just reminds them they are just one of many people you're contacting, losing any chance at making them feel special. You should also test your message on different devices to make sure it's responsive.
(Email) Content is King
Take advantage of every chance you get to communicate with your audience by putting in some extra effort with your email content. Whether you're with a nonprofit organization just starting out or an established brand, you can still find ways to improve your messages.
Whenever you feel stumped, read some of your favorite newsletters or blogs and figure out what you like about them and how you can incorporate that idea into your newsletters. You can't be a good writer until you're a good reader.
What tips do you have about writing the best email content?
By Lauren Dowdle
Lauren Dowdle is an award-winning writer based in Nashville, Tenn. Her decade-long writing career has covered everything from landscaping to marketing.